Helen's monthly choice - May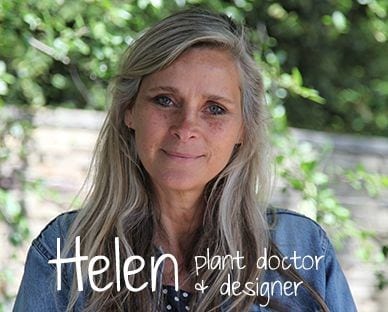 By the end of the month everything should be growing at a rate of knots! Seasonal bedding can be planted out as soon as the risk of frost has past (the exact timing of this will depend on what area of the country you live in), pots, window boxes and hanging baskets should get the once-over (and a facelift if necessary), and everything should be fed if you have not done so already. Also, as the temperatures creep up, it is really important that you make sure everything is kept well watered, especially anything growing in a container, as these are always the first to dry out. Indulge yourself with a few plants to fill any remaining gaps in the border, and replace things that have not bounced back from the winter. Try to keep on top of the weeds, and see that you have plenty of supports to hand for taller perennials as they start to shoot skywards. Once all that's taken care of, it's time to dust off the barbeque and dig out that Pimms recipe.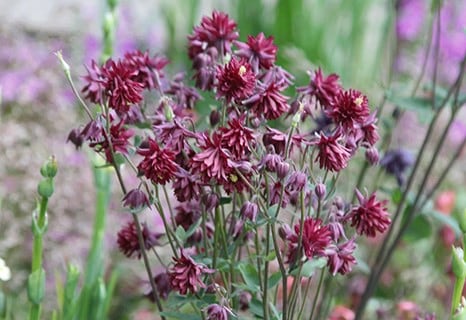 The stellar-like, burgundy flowers should take pride of place in the early summer garden as they are small enough not to be too gaudy, but colourful enough to catch the eye. They are also laden with nectar, so are very attractive to butterflies and bees. Their rich colour is surprisingly easy to work with and will mix particularly well with other plums, purples and bronze.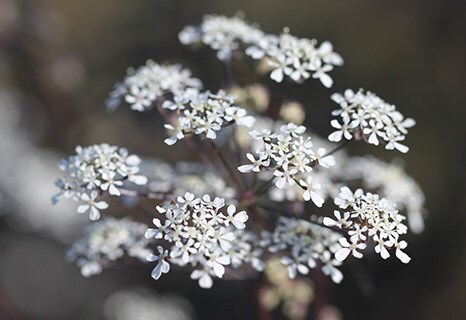 This is a sophisticated cow parsley with lace-like, deep purple foliage, which adds a colourful accent as well as soft, textural appeal to the planting scheme. The creamy-white flowers appear from late spring, forming a good contrast, and later attractive seedheads develop. Plant this where you want to create a naturalised, ethereal effect. It's a short-lived perennial that will self-seed freely, and it's ideal for meadows where it will look great with ornamental grasses.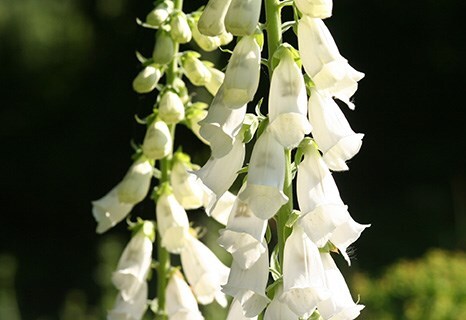 This wonderful, white-flowering, native wildflower is particularly useful for illuminating partially shaded beds and woodland gardens. It flowers over a long period from late Spring, and although only biennial, it is a prolific self-seeder in the right location. A firm favourite of the renowned plantswoman Gertrude Jekyll, who used it extensively in her white planting schemes, it is also loved by bumblebees.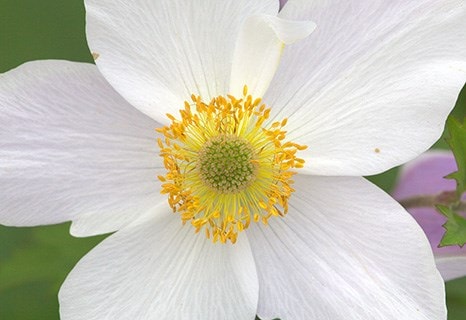 Since its launch a few years ago, this beautiful little woodlander has been reeling in the awards - and has firmly remained in the bestsellers list. The flowers have a unique colouring (pure white on the inside with purple-blue tones on the outside), and these appear intermittently over a very long period from late spring to mid-Autumn.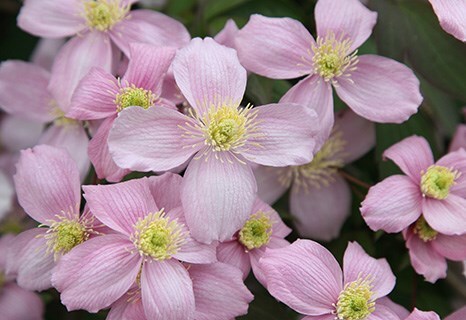 It's perfect if you want to cover an eyesore in record time, but as it only has an eventual height of around 7m, it's not going to swamp your entire garden. Producing lashings of rounded pink flowers in late spring and early summer, these look marvellous against the backdrop of the purple-flushed green leaves and have a delicious vanilla-like scent, which will linger in the breeze.