How to choose the right fruit tree
Finding the right fruit tree for your space can be tricky, especially if you desire a small one. By simplifying the terms, we've made it easier for you to find the perfect fruit tree. Whether you want the best dwarf cherry tree or a large apple tree, we have everything you need.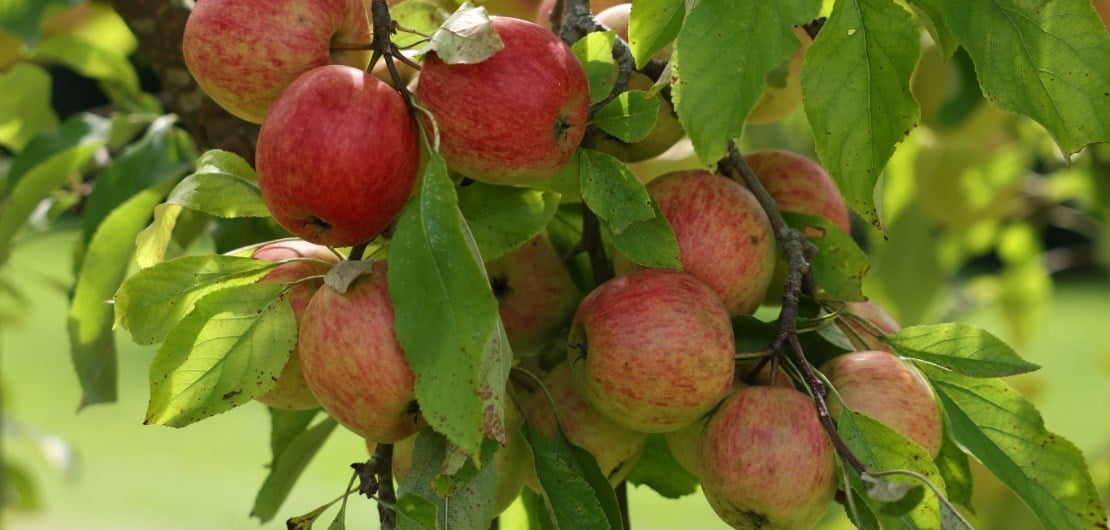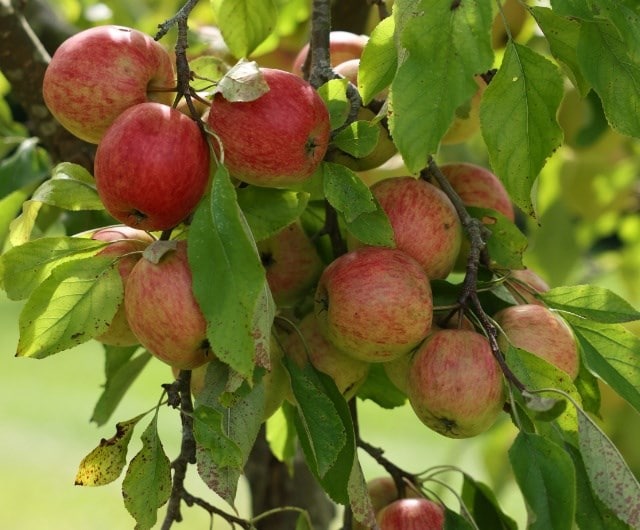 What is rootstock?
Trees grown for fruit often offer a choice of rootstocks like Colt or M26. Rootstocks determine tree size, so they will help you choose the best tree for your garden. Gardeners often graft fruit trees, joining together two plants to create hybrids. The rootstock is the root system of the tree stem. Gardeners graft the fruiting part of the tree (the scion) onto that root stem to grow a new tree. Choosing the right rootstock and scion creates the best trees. Gardeners choose rootstocks based on growth speed and size, while the scion determines fruit flavour and harvest time.
Which rootstock is right for me?
When choosing a fruit tree, you should check the rootstock and what size the tree will grow to. Use our table to compare rootstock sizes and fruits. If you are looking for larger trees, Colts grow to around 4-5m. If you have less space, choose a dwarfing rootstock like M27, which only grows to 1.2m.
Use our handy table below to compare rootstocks and decide which apple, pear, cherry or peach tree is right for you.
Fruit Rootstock
Rootstock Name
Rootstock type
Ultimate height
Spacing required
Cherry
Gisela 5
Semi-dwarfing
2.4-3m
2.7m
Colt
Semi-vigorous
6m
6m
Apple
M27
Extremely dwarfing
1.2-1.8m
1.2-1.5m
M26
Dwarfing
2.4-3m
2.4-3.6m
M116
Semi-dwarfing
2.8-3.4m
3.5-4.5m
MM106
Semi-dwarfing
3-4m
3.6-4.5m
Pear
Quince Eline
Semi-dwarfing
2.5-3m
3m
Quince A
Semi-vigorous
3-4.5m
3-4.5m
Apricot
St. Julien A
Semi-vigorous
4.5-5m
5m
Damson
Gage
Mirabelle
Nectarine
Peach
Plum
Mirabelle
VVA-1
Semi-dwarfing
2.5m
2-3m
Plum
Apricot
Wavit
Semi-vigorous
4-4.5m
4m
Miracot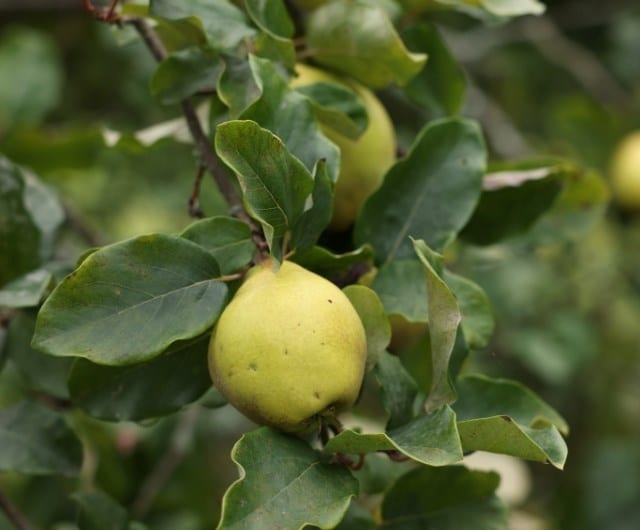 Small fruit trees for UK gardens
To grow a very small tree in a pot, opt for a Dwarf or Patio variety. You can also train most smaller dwarf rootstock varieties to grow smaller. Some will even grow in large pots.
Apples and pears are great to train into smaller varieties, especially ones grafted onto M26, M27 or Quince A rootstock. Choose a large pot to control moisture levels and have fruit on your patio. Nothing will taste better than your first harvest of apples or pears.
If you are after a medium sized cherry tree, it must be the 'Stella'. It's modestly sized and produces fruit even on young trees. Plus, it's self-fertile, so it doesn't require two trees to fruit.
If your garden is more sheltered and you have a small space to fill a plum tree is a lovely choice. Late frosts can harm productive garden plums so keep them in a frost-free spot or cover them during colder times.
'Victoria' is a self-fertile, prolific, reliable variety with large fruits. You can even eat them straight off the tree. If you love to make jam, choose 'Opal' with its dessert variety plums.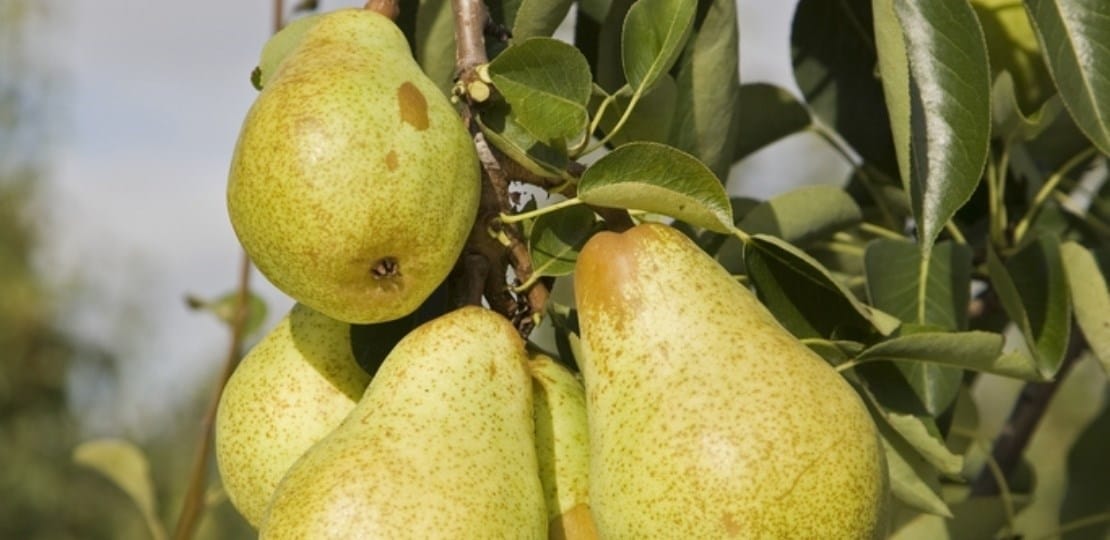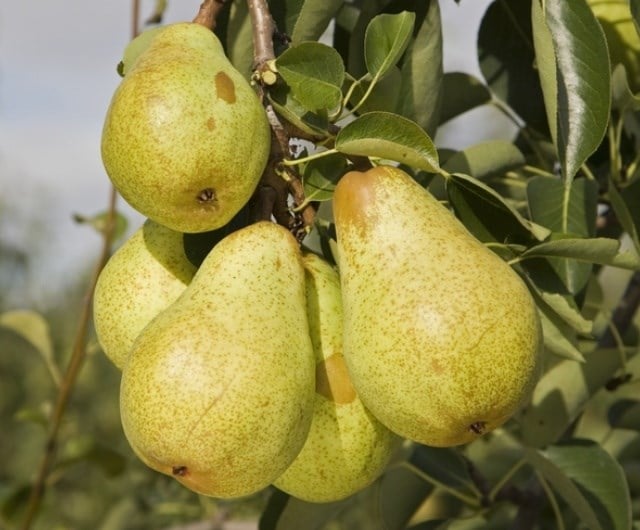 Bare-root trees
Bare-root fruit trees are a great option for the more budget-conscious gardener. We dig up bare-root plants at the right time from fields and they arrive during the dormant period. In the spring, they will awaken and start putting on growth to sometimes produce fruit the same year.
How to plant bare root trees
Planting bare-root trees is straightforward, but you should do it as soon as they arrive. If you're struggling to find the time, order a container plant that you can keep for longer before planting.
Follow these simple steps to plant your fruit tree.
Unwrap the roots from their packaging as soon as they arrive. The roots need air to stay alive, so it's important to get them unwrapped.
When you're ready to plant, soak the roots in a bucket for an hour to soak up water. You want the roots to be nice and plump for planting.
Choose the perfect spot. The winter will bring bare roots, so the ground might freeze or become wet. If the best place is frozen or waterlogged, you can choose a corner in your garden to temporarily plant them. Dig a rough trench, place the roots in and cover loosely with soil.
If the ground is in good condition, dig a hole wider than you think and a little shallower than the roots. You're aiming to spread the roots sideways but to only plant as deep as the tree was originally in the ground.
Our plant doctor, Helen, recommends not adding anything to the hole. The theory is that if you do it will encourage roots to stay in their place rather than spreading to look for nutrients. If the soil is generally poor, add lots of well-rotted manure.
Spread the roots out so they fill the hole comfortably. Cover with soil while holding the stem upright. You want to work the soil around the roots to avoid air pockets.
Replant up to the original planting depth of the plant. You'll be able to see this where the stem becomes pale.
Finish up by giving everything a good water and sprinkle the area with a slow-release fertiliser. Some fruit will come this year, but stay patient, and you will soon be eating bowlfuls of delicious fruit.