Helen's monthly choice - June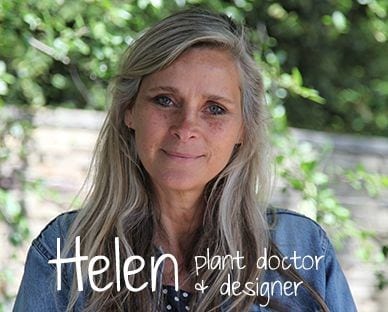 Fired up with enthusiasm after the Chelsea Flower Show, I am keen to get out in the garden and knock it into shape. I am still cramming the smallest gaps in the border with whatever happens to please my fickle eye, and I still need to get a wriggle on and get the plant supports in place before everything gets too big. My trusty hoe will accompany me in most trips around the garden so I can nip back the weeds as soon as they appear. Also, from here on in I will be giving the lawn a good going over at least once a week (apart from that patch at the back, which I leave uncut for the wildlife). Once all the chores are done I will be taking full advantage of the long evenings and admiring my handiwork.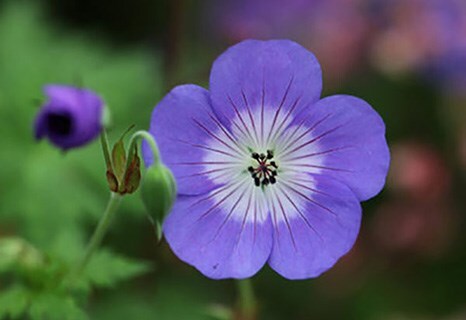 Voted winner of the RHS Plant of the Centenary at Chelsea Flower Show in 2013, this is one of my all-time favourites. A tolerant and versatile cranesbill, it has handsome, weed-smothering foliage, but its large blue, saucer-shaped flowers, which put on a profuse and prolonged summer that steal the show. It mingles easily with its neighbours without becoming too boisterous or floppy, and it is resistant to pests and diseases. Surely a must for every garden.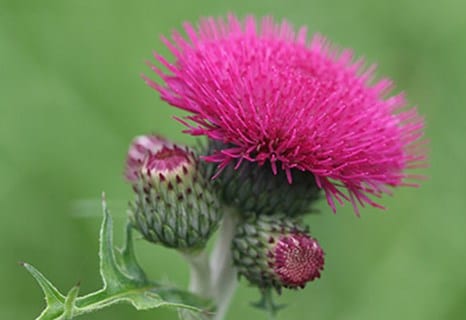 This is a relatively tall, architectural plant, with a wild but graceful appearance. It settles into most planting schemes effortlessly, where the attention-grabbing, crimson thistles create delightful dollops of bristling colour. It will often flower for months on end – especially if you cut it back after the first flush.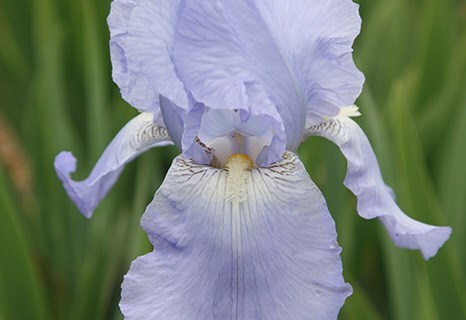 The foliage is useful for creating vertical interest in the planting scheme, but it is the flowers that are unquestionably the stars of the show. Their velvety petals are a soft flax blue - and they have a light but sweet perfume. The plants themselves are very tough and will thrive on quite poor soils provided they are planted in full sun. Heavenly in the cottage garden.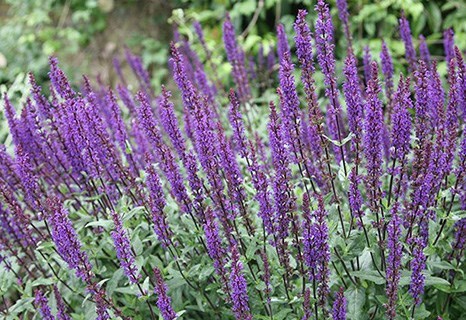 The sensational deep-purple flowers appear on near-black stems so there is a double whammy of strong colour that looks sensational next to silvers, paler purples, blues and pinks of every shade. Perfect for a Mediterranean style garden, but it will work equally well in a herbaceous border and gravel garden. The bees and butterflies will flock to it.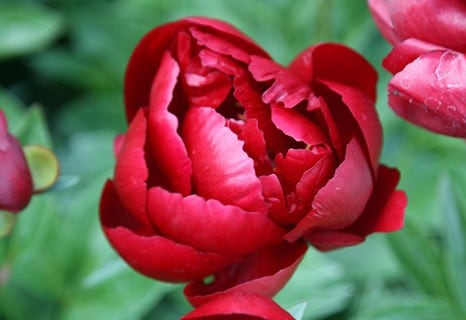 Peonies are iconic early summer bloomers - and this is one of my favourites. The big, bowl shaped flowers are a delicious deep plum, and they have a ruff of glistening, golden stamens at their heart. Impressive and elegant, this is an easy to grow plant that is useful for adding oomph to the planting scheme.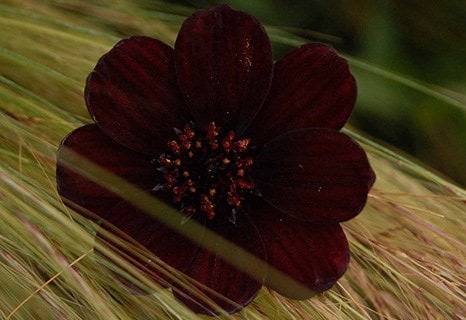 A beautiful half hardy perennial that is a delight to the senses. Its dusky maroon flowers, which bob about in the breeze, have the texture of velvet, and can be used to add depth to the colour palette. They smell divine too - all chocolatey and warm. In colder areas, lift the rootstock in autumn and lay it in a tray of compost in a frost-free spot (just as you would a Dahlia). You can then plant it out again the following spring. A gem.