Delivered by mid September
Delivered by mid September
Position: full sun
Soil: fertile, well-drained soil
Rate of growth: average
Flowering period: April to May
Hardiness: fully hardy
Bulb size: 10/11

This is an exquisite tulip (the photo doesn't really do it justice), which appears late in the season. Each of the petals is a subtle blend of creamy white and shades of pink, with just a hint of green. They form large, long-lasting flowers that mix with virtually any shade you could think of.


Garden care: In September to December plant bulbs 15-20cm deep and 10-15cm apart in fertile, well-drained soil. Alternatively, allow 7-9 bulbs per 30cm sq. After flowering deadhead and apply a balanced liquid fertiliser each week for the first month. Once the foliage has died down naturally lift the bulbs and store in a cool greenhouse.
Humans: Harmful if eaten; skin allergen; Pets: Ornamental bulbs - not to be eaten
Eventual height & spread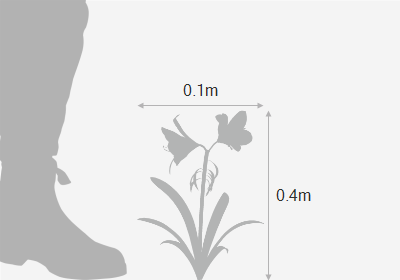 Pure spiritual innocent beauty of May
stag leys
Surrey
I have purchased few varieties of tulips from crocus but few variety didn't flower at all and some of them one or two flowered. I also purchased tulips from different suppliers and had no problems.
Keen
Northampton
Yes I would grow these again
Strong growing Tulips which open a pale pink but as they are grow into a deeper pink, each bloom is different from the next one. They have overwintered well and seem just as strong in their second year. Excellent value for money.
Morny
Sutton Coldfield
These were quite beautiful and lasted a long time. However they didn't come up for a second year.
Container gardener
London
A most beautiful strong tulip, a fantastic cut flower as well, can't wait to plant more in the autumn.
Sweetpea
Staffordshire