At Crocus we grow and sell our plants in a variety of different pot sizes from baby plug plants to 15 litre pots for semi-mature shrubs and trees.
We know that it can be difficult to envisage the size of the pots you can see on the website so we asked Spike, our office Jack Russell and internationally-renowned supermodel, to pose next to the ones we most commonly use to give you an idea of what to expect when your order arrives.
Please keep in mind that the plant sizes will vary from plant to plant and season to season!
Spike's vital statistics
Height: 30cm
Length: 64cm
Breed: Jack Russell

Plug plants
Baby plants (most commonly bedding or vegetables) are sold as plugs. These are ideal for getting a head start on the season as they can be potted up and grown on (usually in a greenhouse) before they are planted out in the garden. They offer great value for money, particularly if you have lots of beds to fill.
9cm
9cm pots will house young plants that are approximately 1 year old. Traditionally herbs and perennials were sold in these pots, but these days it isn't unusual to find shrubs in them too. For those on a budget, they offer a great alternative to the standard 2 litre pot.

2 or 3 litre
Frequently used for shrubs and perennials. They're one of our most popular sizes as the plants in this size are small enough to establish quickly, but large enough to make an impact in their first year.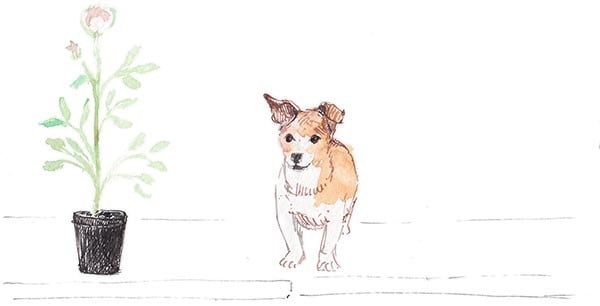 4 litre
Often used for roses, these pots tend to be deeper than the 3 litres, so are ideal for plants which like to put their roots down.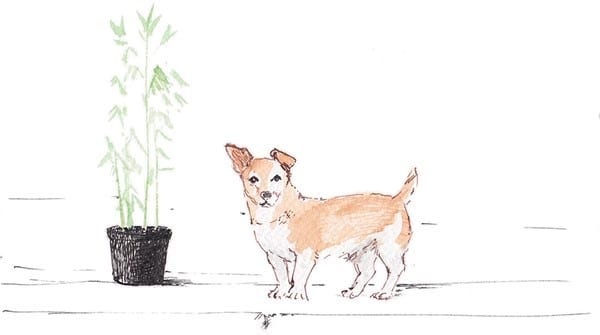 5 litre
We most often grow bamboos in this size.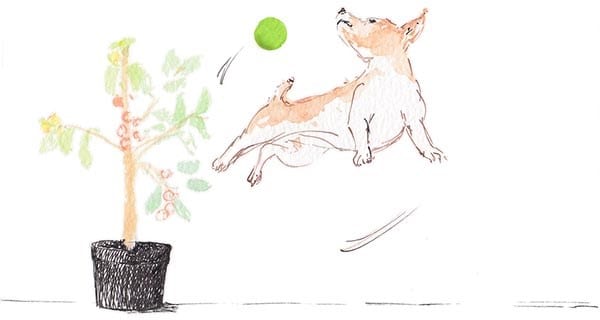 10 litre
We use this size for trees or 'specimen' plants. Specimen plants are a little larger than the 2 or 3 litre sizes as they're usually potted up and grown on from that size a year on.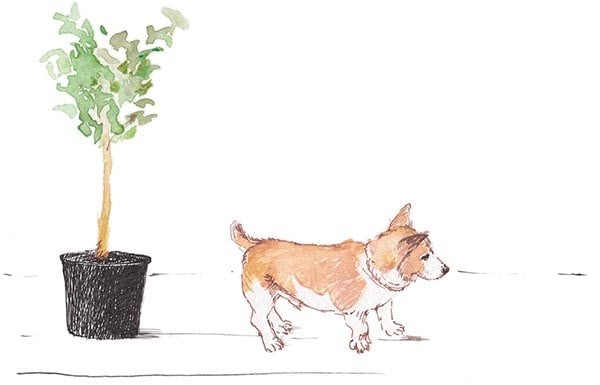 15 litre
This is the size for trees and semi-mature shrubs. Shrubs in these pots are ideal for impatient gardeners who need to fill large gaps in the border and provide instant impact.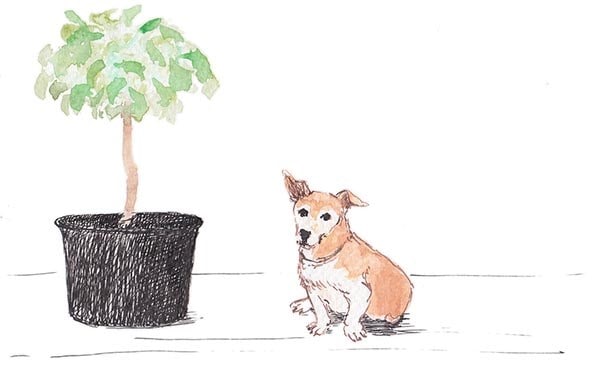 50 litre
We're not able to supply plants in this size on the website as they're far too heavy and big for us to post. However, we'll frequently use them in our show gardens at Chelsea so you may be able to pick one up at a great price at one of our open days or at Dorney Court Kitchen Garden.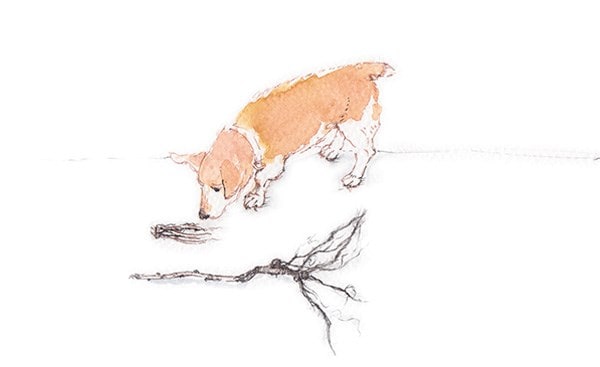 Bare root plants
These are usually only available from late autumn to spring when the plants are fully dormant as they are sent out without any compost (or pot!). Its a cost effective way of buying fruit, hedging and some of the herbaceous perennials.