Helen's monthly choice - January 2022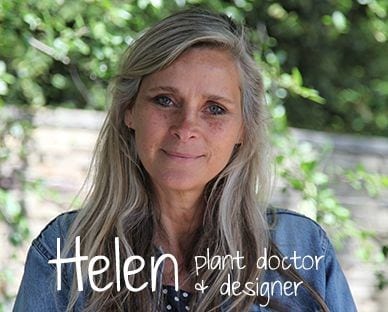 On clear frosty mornings or when tucked under a blanket of snow, the garden can look pretty magical, but it is never going to be at its best at this time of the year. While everything has died back to its bare bones though, you do have the opportunity of seeing the underlying structure of the garden - and deciding if it needs an overhaul. At this time of year evergreens, especially those with a handsome profile, come into their own and take centre-stage in the garden. The best winter gardens all have a high percentage of those plants which keep their leaves throughout winter, whether it be in the form of clipped topiary and hedging, or some well-placed bushy shrubs.
On a more practical note, there are a couple of jobs that should not be ignored. If we do get heavy snow, make sure it is knocked off shrubs and small trees to stop them collapsing under the weight. Also, if you have not done so already, you can start to sow seeds of hardy annuals like sweet peas. This quick and easy project can be tackled at the kitchen table while enjoying a mug of steaming tea - just make sure the pots are left outside in a coldframe or unheated greenhouse once the seeds have gone in. It might seem a long way off, but come the summer, when you are picking lashings of their highly scented flowers, you will be thankful that you did.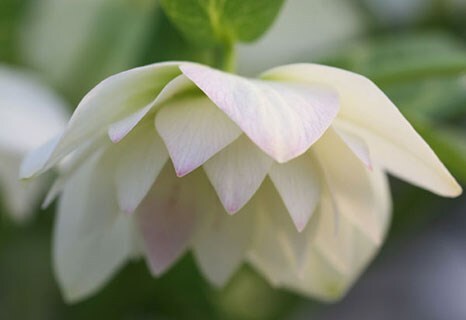 A cottage garden favourite that produces its flowers in the depths of winter, at a time when most plants are completely dormant. Hellebores are durable, easy to grow, and will become drought tolerant once they have become established. They are perfect for providing ground cover in a woodland garden, or for planting in bold drifts through the front of the herbaceous border. This is a marvellous form, which has exceptionally beautiful flowers and attractive, evergreen foliage.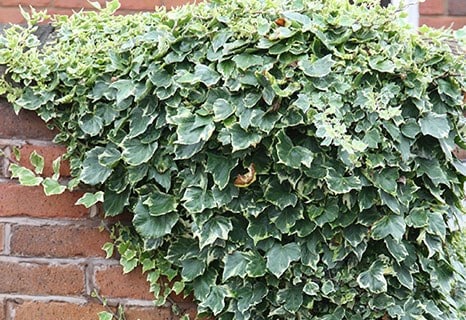 If you want a tough, trouble-free but decorative climber that provides year round interest, is attractive to wildlife and can cope with a bit of shade, then this will tick all the boxes. Over the years I think that ivies have got a pretty bad press. They won't damage a wall if the brickwork is sound, nor will they take over the whole garden if you choose the right one. 'Glacier' is not too boisterous, as it has an eventual height of around 2m, which is pretty short by most standards. It is versatile, attractive and very very useful. The RHS must think highly of it too as they have given it their Award of Garden Merit.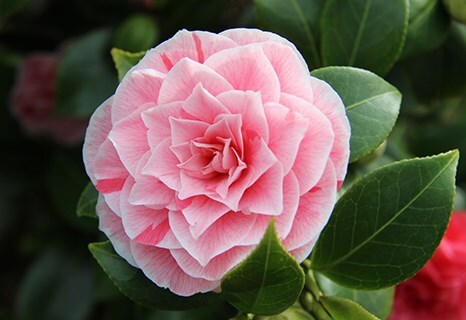 Why I like it and what it's useful for: When they were first brought to the UK from the Far East a couple of hundred years ago, camellias were considered rare and exotic beauties. These days, there are thousands of different varieties, but they still consistently top the designers wish-lists. This variety has exquisite, formal flowers and each petal is a variable blend of white, blush and richer pink. It is well suited to woodland planting, and as long as it is growing in acidic soil with reliable moisture, it is pretty low maintenance. Camellias also make wonderful plants for pots and containers and even this relatively tall growing variety will be happy cooped up in a very large pot if it is kept well fed and watered.
A lovely evergreen climber, with scented, creamy coloured flowers, that are heavily speckled with red on the inside. The flowers appear over a reasonably long period throughout the winter and are followed by silky, silvery, seed-heads, so you can enjoy an extended season of interest. The scent is delicious and although it is best captured in a confined space, you should get a decent whiff if it is planted outside in a sheltered spot near to a path or entrance. If temperatures are too cold in your area, or the soil becomes really heavy and wet in winter, they can be grown in large pots and moved into an unheated conservatory or covered in fleece until the weather improves.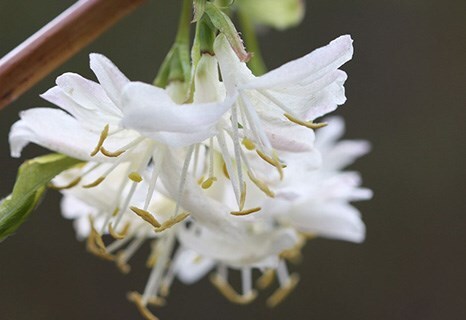 This deciduous shrub was raised by Hilliers' Nursery foreman Alf Alford in 1966 as a particularly free flowering form - and if you can find a sunny spot for it you won't be disappointed. The arching stems, which are laden with deliciously scented creamy white flowers, can be tied into a fan-shape to grow flat against a wall or fence or left to splay out in the border where their flowers will fill the air with their perfume. They can also be cut and bought inside to make winter flower arrangements. A strong and undemanding plant, it will however look tidier if cut back after it has flowered.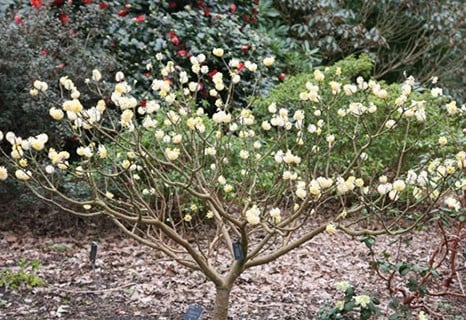 The flower buds, which form in rounded clusters at the ends of the bare branches in winter are covered with silky white hairs, that look like they have been dusted in icing sugar. Once the flowers open, their scent is intoxicating so try to plant it somewhere that you can take full advantage. They will also provide a vital source of nectar to pollinating insects throughout the winter. Still a bit of a rarity here in the UK, it is closely related to daphne, so it makes a great understory plant in open woodland. If you live in a colder part of the country, find a sheltered spot near a south-facing wall.