Carex morrowii Vanilla Ice ('Vanice') (PBR)
3 × 9cm pots
£20.97
£18.00
in stock

(shipped within 2-3 working days)
in stock

(shipped within 2-3 working days)
Position: full sun or partial shade
Soil: fertile, humus-rich, well-drained soil
Rate of growth: average
Hardiness: fully hardy

Forming a dense, splaying mound of boldly variegated, deep green and yellow leaves, this decorative sedge is ideal for adding year-round interest to pots, rockeries, path edges or front of borders. An adaptable and undemanding plant, it's ideal for the low maintenance gardener.


Garden care: Comb through the plant in winter to remove dead foliage. Feed with a general purpose fertiliser during the growing season and if necessary, lift and divide over-large clumps in early spring.
Eventual height & spread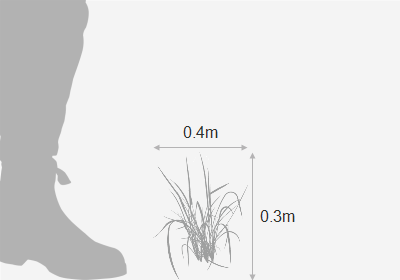 There are currently no articles for this item.