Helen's monthly choice - November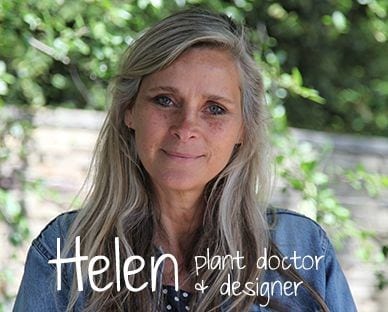 November can be quite a busy month in the garden. It is time to move anything remotely tender to a sheltered spot, and cut back perennials and grasses which are past their best before tucking them up with a generous layer of mulch. Now is also the perfect time to move plants which have either outgrown their allotted space, or were simply not right in the first place. If you have not yet planted your spring flowering bulbs or sown sweet pea seeds, then this too should be done asap. Our new rose, fruit and hedging plants will be available this month, so if you are in the market for any of these, try to place your orders early (we can sell out of some of the more popular or unusual varieties quite quickly), and plant them out as soon as they arrive. If all that is not enough to keep you busy, then there are the fallen leaves to contend with. These seem to be able to swamp the garden in no time at all. The good news is that most of them will make great leaf mould, which is brilliant for the borders. Simply bag them up while they are damp (a bin liner with holes poked in will do if you don't have a hessian sack) and leave them tucked away in a shady corner. In one year you will have a beautiful, crumbly mix that can be used as an autumn mulch, and in two years, a fine-textured soil conditioner.

My favourites for November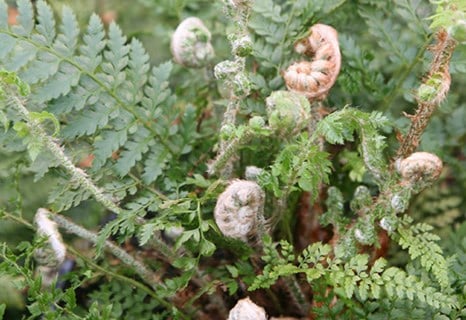 It's brilliant for creating year round ground-cover in naturalised planting schemes and woodland areas. Unlike most evergreen ferns, this one usually holds up well to the harsh weather, so although the filigree-fronds do become a little droopier, it maintains its handsome profile pretty much all the way through winter. In spring, cut it back just as the new foliage is starting to emerge to make the most of its distinctive shuttlecock-shaped fronds as they unfurl.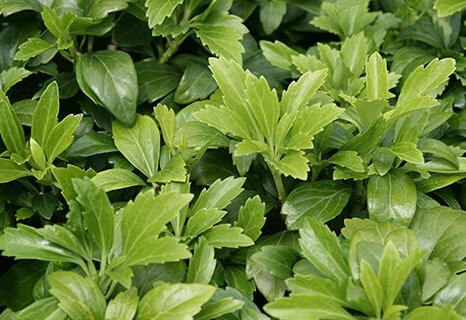 A much underrated plant that is great for providing evergreen groundcover in hard to fill spots. It is reasonably fast growing (especially if treated well) and it is a whizz at filling bare, shady spots under trees and around shrubs. It can also be used for carpeting steep slopes and banks, or softening the edges of a path. It is a versatile, no-nonsense plant that will grow practically anywhere.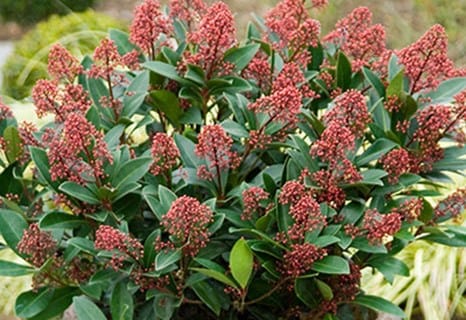 This tolerant evergreen shrub takes tough, problem areas in its stride. It copes well with cold and exposed positions, dense shade, heavy clay soils and atmospheric pollution. As a male plant, you will not get the bright red berries that form on the female Skimmias, but the pyramidal clusters of dark red buds, which last all through winter before opening to scented white flowers, are more than enough to make up for it.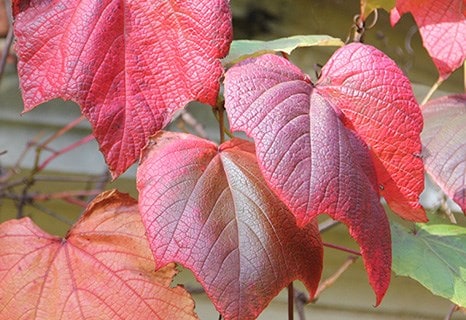 Naturally occurring at the edges of a woodland where it is found scrambling through the tops of the trees, the massive (up to 30cm long), heart-shaped green leaves of this tendril climber will also turn spectacular autumnal colours as soon as the temperatures dip. In urban settings then, these plants are great for smothering a large pergola and providing a Mediterranean-style canopy of cover that will keep you shaded throughout the summer.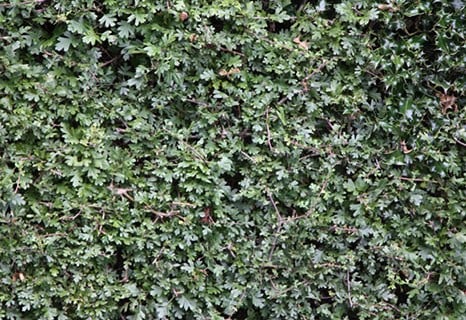 Producing a mass of scented white flowers in spring, and edible red haws later in the year, this is a decorative as well as practical hedge. It forms a foundation for many of our ancient hedgerows and according to the Woodland Trust, it is the second most advantageous plant for encouraging wildlife (it was pipped at the post by oak). Its thorny stems will deter unwelcome visitors and even cattle won't be able to barge through it once it is established. To create a nice dense hedge, allow 3 plants per metre for a single row or 5 per metre for a double one.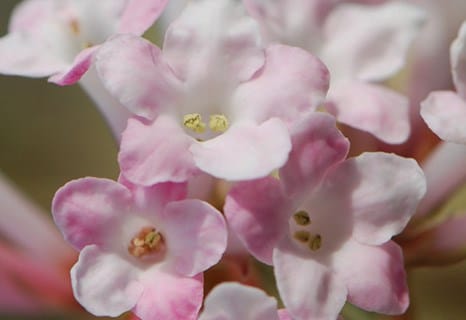 Plants that can flower for a very long period should be highly prized in my opinion - and this deciduous shrub pulls out all the stops. It's true that the flowers, which appear from late autumn to early spring, may not look too impressive from a distance, but get up close, get a whiff of the flowers, and I'm pretty confident you will change your mind. When cut for the vase, they will fill a room with their heady perfume – but make sure you don't pinch them all as they offer a valuable source of nectar to all sorts of pollinating insects.