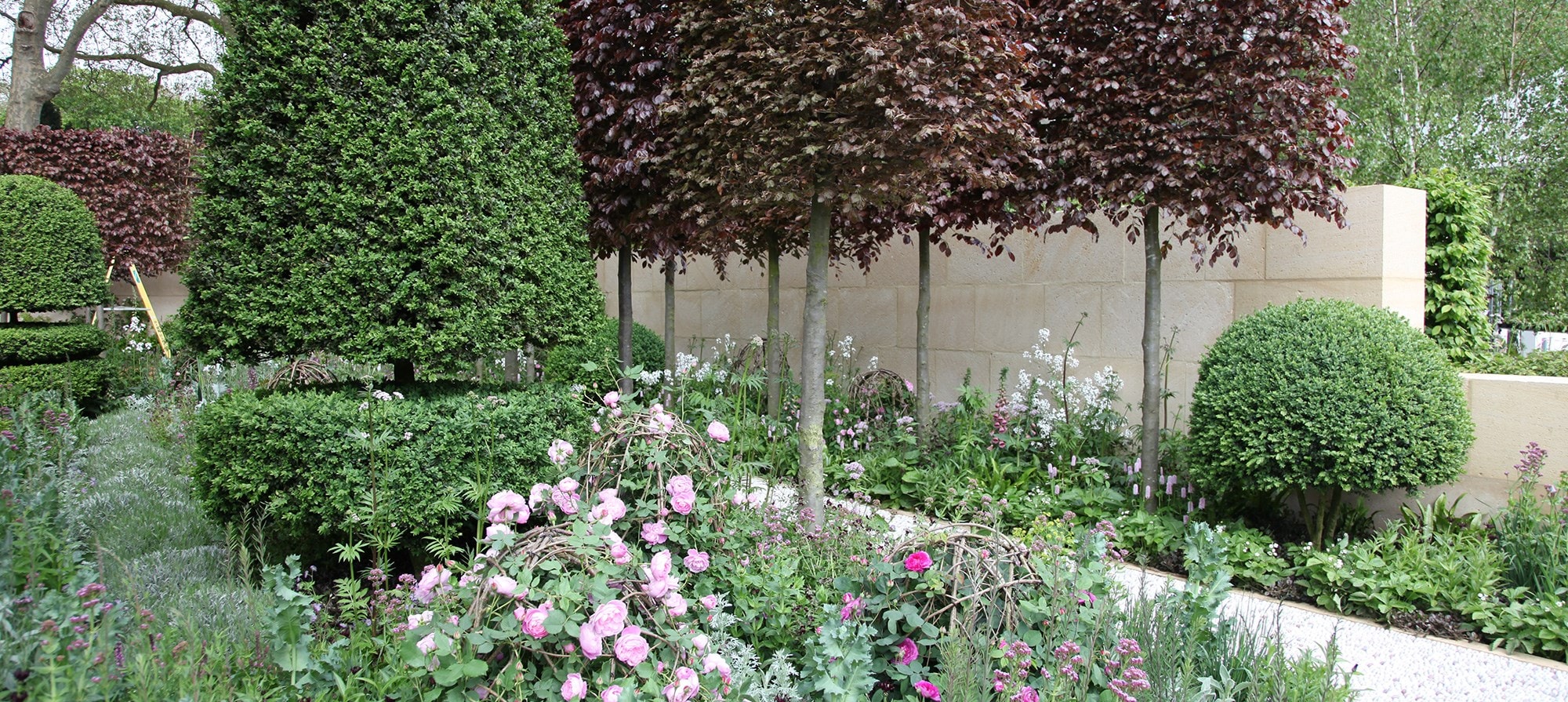 The Laurent-Perrier Garden
designed by Arne Maynard
Making a welcome return to the RHS Chelsea Flower Show after more than 10 years away, Arne Maynard represented the art of fine craftsmanship in The Laurent-Perrier Bicentenary Garden.
This ornamental garden mixed traditional and contemporary elements to portray timeless elegance in a "real" way which visitors could relate to and enjoy.
Handcrafted works of art by renowned British sculptors, Alison Crowther and Breon O'Casey, were complemented by a soft planting scheme and touches of topiary. An antique pear tree formed a key focal point and the use of water to outline the garden added movement and a cool elegance.
Central to the garden design was the use of pleached copper beech trees. They created height and structure within the design and formed a natural enclosure for the central seating area and sculpture. The view through the trees focussed on a hand-crafted wall which supported climbing roses chosen for their colour and scent.
In recognition of Laurent Perrier's Bicentenary, the chosen materials linked the design to the Champagne House's French heritage.