Position: full sun
Soil: fertile, well-drained soil
Rate of growth: average
Flowering period: May
Hardiness: fully hardy
Bulb size: 11/12

A gorgeous single late tulip, this one is named after the famous Dutch musician. It has tall, strong stems which are topped with elegant, grey-purple flowers that have a blue central ring and vertical cream stripes running up the insides of each petal.


Garden care: In September to December plant bulbs 15-20cm (6-8in) deep in fertile, well-drained soil. After flowering dead-head and apply a balanced liquid fertiliser each week for the first month. Once the foliage has died down naturally lift the bulbs and store in a cool greenhouse.
Harmful if eaten/may cause skin allergy
Eventual height & spread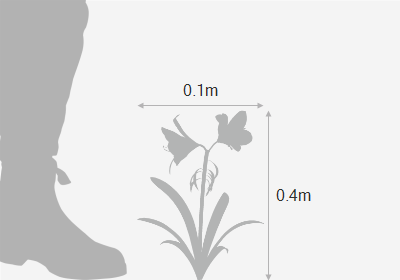 Notes on Tulipa 'André Rieu'
"Complete your berry sorbet of pink and purple tulips by splashing this very new blackcurrant-cassis coloured late tulip through your scheme - or swirl in lemon or cream."
Beautiful tulips
Silver gardener
Northamptonshire
Good quality plants
None
Tyneside
Good quality and service from Crocus
The bulbs were of a good size and quality. They made a lovely show in my planters and the flowers stood tall and lasted for a long while.
Sylv the Gardener
Wallsend, Tyne and Wear
The bulbs have started coming hrough .
Andre fan
shropshire
Wonderful tulip greatly admired
The information was very concise on planting and growing. The continued to flower for several week evening through a hailstorm.
Rockymountain
Bournemouth, UK
although my tulips came up nicely LAST year they have not even shown their heads at all this year could it have been the bulbs have been eaten by insects

Rose

Hello, As a general rule, tulips should be lifted each year after they have died back as they rarely perform well if left in the ground (unless you are growing species tulips). It is quite possible though that the bulbs were eaten by squirrels or mice, or had their emerging tips sliced off by hungry slugs and snails.

helen