Which houseplant where?
Which houseplants you choose should depend on the environment you intend to keep them in, the space available, how much time you can spend preening them as well as your personal preference. For me, foliage house plants are the ticket, because they provide the continuity to my indoor displays, to which I can add a blast of colourful flowers as well as the odd novelty or two for seasonal variety and interest. This year, for example I've been enjoying a couple of banana plants that have, at times, threatened to take over the conservatory completely!
If you are buying your first house plant, choose one that's really easy to look after. Popular plants such as weeping figs and the Swiss cheese plant are ideal, but you shouldn't overlook the more flamboyant cymbidium orchids. Although rather fragile and exotic looking, these orchids are trouble free and practically look after themselves. They have the added bonus of flowers that last for months during winter. They make a great gift, too.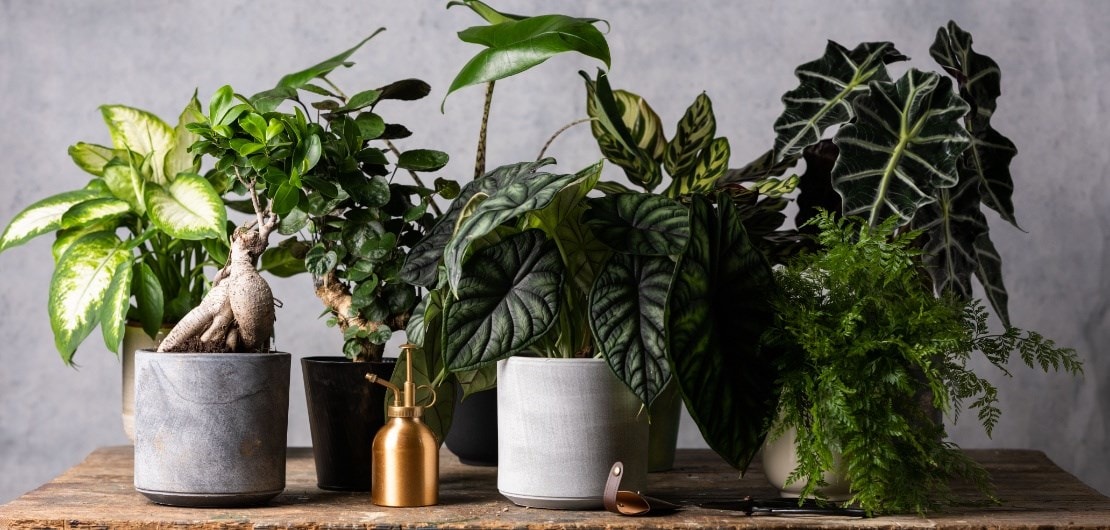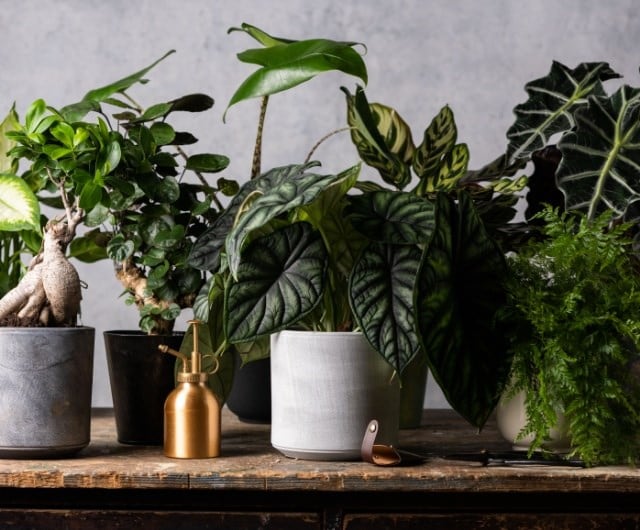 Bathroom house plants
Your bathroom is often the best room in the house for growing an indoor plant. The warm, humid conditions in a well-lit bathroom are ideal for many tropical plants such as anthurium and caladium. Where the light levels are less good try the peace lily instead. However, if your bathroom has no natural light, you will have to provide it artificially using a light bulb that promotes plant growth. When using the bathroom, try to avoid spraying the plants with aerosols and dusting them with talcum powder, because the leaves will become coated and make them less able to photosynthesise.