Hippeastrum (Galaxy Group) 'Red Lion'
1 extra large bulb
£11.99
in stock

(shipped within 2-4 working days)
3 extra large bulbs
£35.97
£33.00
in stock

(shipped within 2-4 working days)
Position: bright but not in full sun
Soil: good quality potting compost
Flowering period: September to December
Hardiness: frost tender (will need winter protection)
Bulb size: 34-36cm

This super-sized amaryllis is 36cm round the bulb, so should produce 2 to 3 stems per bulb, or even 4 if you are very lucky. With approx 4/5 flowers on each stem, the display can be stunning. An interesting houseplant with spectacular funnel-shaped flowers appearing on tall stems before the strap-like green leaves. The stunning blooms appear about six to eight weeks after planting, and with careful timing you could have a lovely display just in time for Christmas.

General care: Fill a pot with good quality potting compost, setting the bulb in the compost so that the top two thirds are exposed. Water the compost only when the surface is dry; watering too much just after potting can cause the bulb to rot. Keep the plant in a sunny spot, though not direct sun, and rotate the plant so as to avoid the flower stalk leaning towards the light.

Once flowering has finished cut off the flower stalk 5-10cm above the bulb - don't cut off the foliage. Water when the surface of the compost is dry and feed regularly with a balanced liquid fertiliser. Usually the best thing to do is keep watering it through the summer and in autumn stop watering and move to a dark, dim spot. This simulates the drought season of the plant's native South America. Allow it to dry out for a few months so that the foliage wilts and dies back. In November bring it back in to the light and start watering again. Old foliage should be removed though take care not to cut any new shoots off. In a few weeks a new flower shoot will appear and flower just in time for Christmas.
Eventual height & spread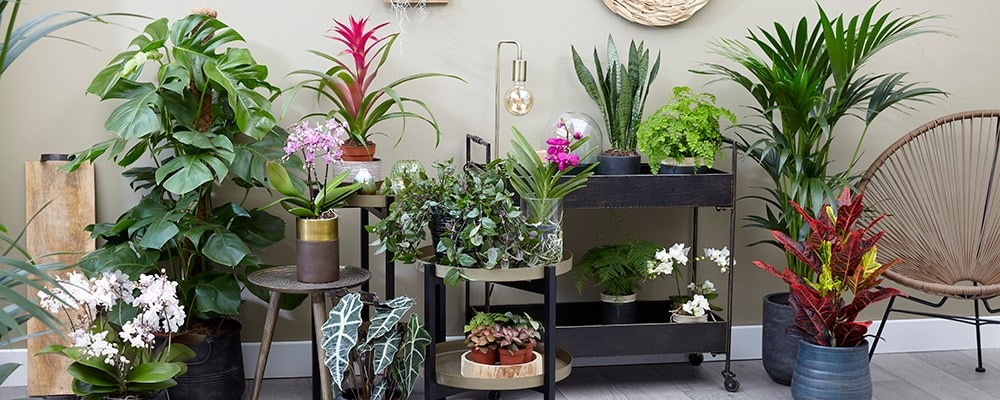 Which house plants you choose should depend on the environment you intend to keep them in, the space available, how much time you can spend preening them as well as your personal preference. For me, foliage house plants are the ticket, because they provid
Read full article
If rabbits, deer, squirrels or cats devour or scratch up your plants these wire mesh protectors will give them time to get established. The pyramid-shaped 'Rabbit Proof Cloche' and dome-shaped 'Squirrel Proof Cloche'
Read full article