Carex oshimensis Everest ('Fiwhite') (PBR)
Position: full sun or partial shade
Soil: fertile, moist, well-drained soil
Rate of growth: average
Flowering period: April to June
Hardiness: fully hardy

A stylish evergreen, with grass-like variegated foliage, which forms a low, slowly speading clump. It makes an attractive addition to to the patio, but it can also be used to great effect towards the front of the border, where it will add colour and form when teamed with other perennials.


Garden care: Comb through the plant in winter with your fingers to remove dead foliage and snip out any leaves in summer.
Eventual height & spread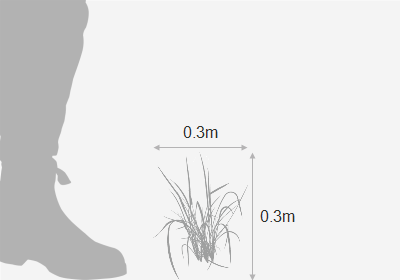 There are currently no articles for this item.