12cm pot - 30cm tall
£12.99
£7.99
in stock

(shipped within 2-3 working days)
Position: bright but indirect light
Soil: good potting compost, well drained
Rate of growth: slow
Flowering period: early summer generally
Hardiness: tender (indoors only)
Current height: approximately 30cm (+ or - 10% including the pot)
Pot cover: choose a 14cm pot cover to give a good fit over the pot

Often referred to as the first aid or medicinal aloe, this plant has been grown for its healing properties for many years - and is now often used in cosmetics and alternative medicines. It's an evergreen succulent with fleshy, serreated-edged leaves, which form in a stemless rosette, and if you're lucky, it can produce clusters of greenish yellow flowers.


Home care: Water moderately when growing, and sparingly when dormant through the winter months. Feed with a balanced liquid fertiliser 2-3 times during the growing season.
Humans/Pets: Harmful if eaten
Eventual height & spread
Notes on Aloe vera
"Aloe vera is listed by NASA as being one of the best air-purifying plants, and it emits oxygen at night. Therefore, if you pop one beside your bed, you may get a better night's sleep. It's also one of the easiest plants to grow as it doesn't need much water and can thrive on neglect."
How do I remove a leaf to use the gel without making the plant look ugly?

cut above

It's best to remove an older leaf (they have the most gel), by cutting through the base cleanly with a sharp knife.

Helen
Is this 'grow your own' - means if I buy this one I receive a pot without plant yet - I have to wait till it grows? So not grown plant as seen on the picture?

z

Hello there No this plant is already growing like in the photos.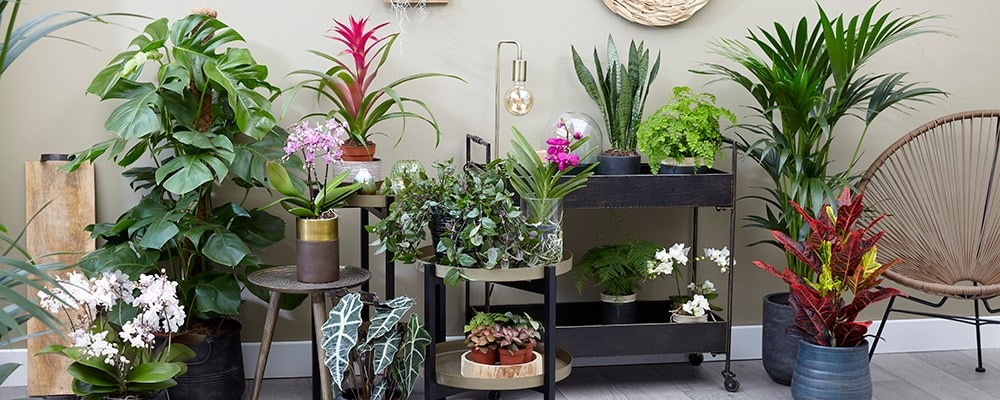 Which house plants you choose should depend on the environment you intend to keep them in, the space available, how much time you can spend preening them as well as your personal preference. For me, foliage house plants are the ticket, because they provid
Read full article