12cm pot - 30cm tall
£11.99
Position: bright but indirect light
Soil: good potting compost, well drained
Rate of growth: slow
Flowering period: early summer generally
Hardiness: tender (indoors only)
Current height: approximately 30cm (+ or - 10% including the pot)
Pot covers: choose a 14cm pot cover to give a good fit over the pot.

Often known as Aloe barbadensis, the first aid plant or medicinal aloe, for years it has been grown for it's healing properties, now often being used in cosmetics and alternative medicine. An evergreen succulent with fleshy leaves and thick serrated edges grows from a stemless rosette. This low maintenance houseplant can, if you are lucky produce a greenish/yellow tubular flower in early summer, but really it is the simple striking leaves that it is grown for in the home. Please note that the pot in the photograph is not supplied with the plant (which is sent out in a standard nursery plastic pot). They do however make excellent potted plants, and if you wish to pot yours up, we do have a wide range of pots on our website to choose from.


Home care: Water moderately when growing, and sparingly when dormant through the winter months. Feed with a balanced liquid fertiliser 2-3 times during the growing season.
Delivery options
Standard
Next / named day
more info
Eventual height & spread
Notes on Aloe vera
"One of NASA's top air-improving plants. Aloe vera emits oxygen at night, making for a more restful slumber. making it great plant for the bedroom. It is also one of the easiest plants to grow it t can tolerate some neglect well as doesn't require frequent watering."
How do I remove a leaf to use the gel without making the plant look ugly?

cut above

It's best to remove an older leaf (they have the most gel), by cutting through the base cleanly with a sharp knife.

Helen
Is this 'grow your own' - means if I buy this one I receive a pot without plant yet - I have to wait till it grows? So not grown plant as seen on the picture?

z

Hello there No this plant is already growing like in the photos.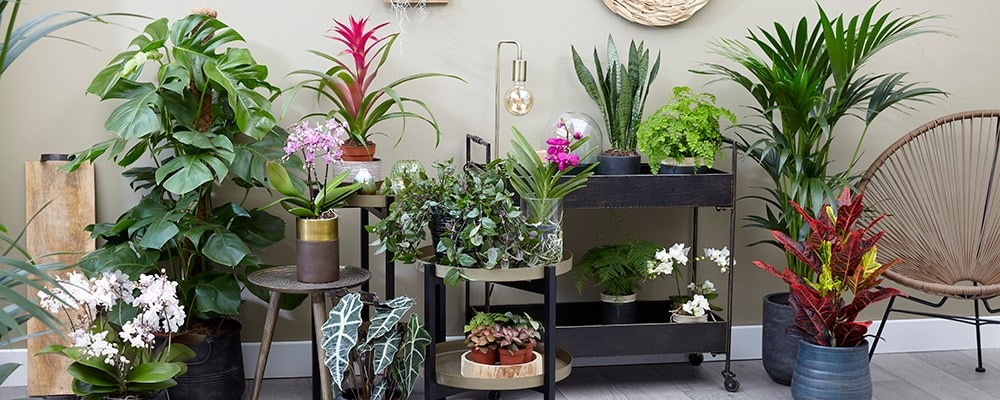 Which house plants you choose should depend on the environment you intend to keep them in, the space available, how much time you can spend preening them as well as your personal preference. For me, foliage house plants are the ticket, because they provid
Read full article