Laurent-Perrier Garden by Luciano Giubbilei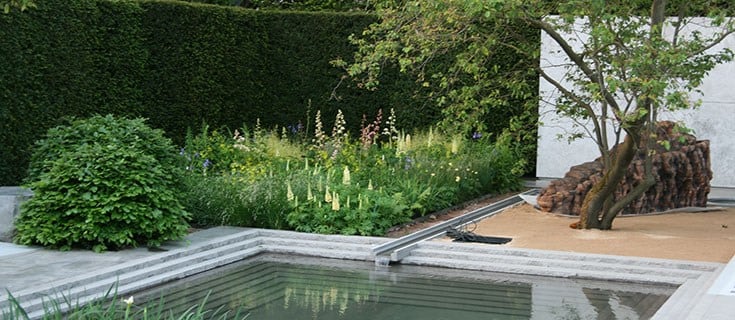 Luciano Giubbelei has created a garden for Laurent-Perrier, which has strong structural form. Two mature Amelanchiers anchor it and there is a pool with a rill leading off on two axes. There are also rectangular planting beds filled with yellow and acid green flowering perennials, with just a hint of white and blue.
Formed of a series of defined layers, this cool, contemplative design shows the interplay of natural elements with a simple geometric layout.
See how we built the sculpture garden