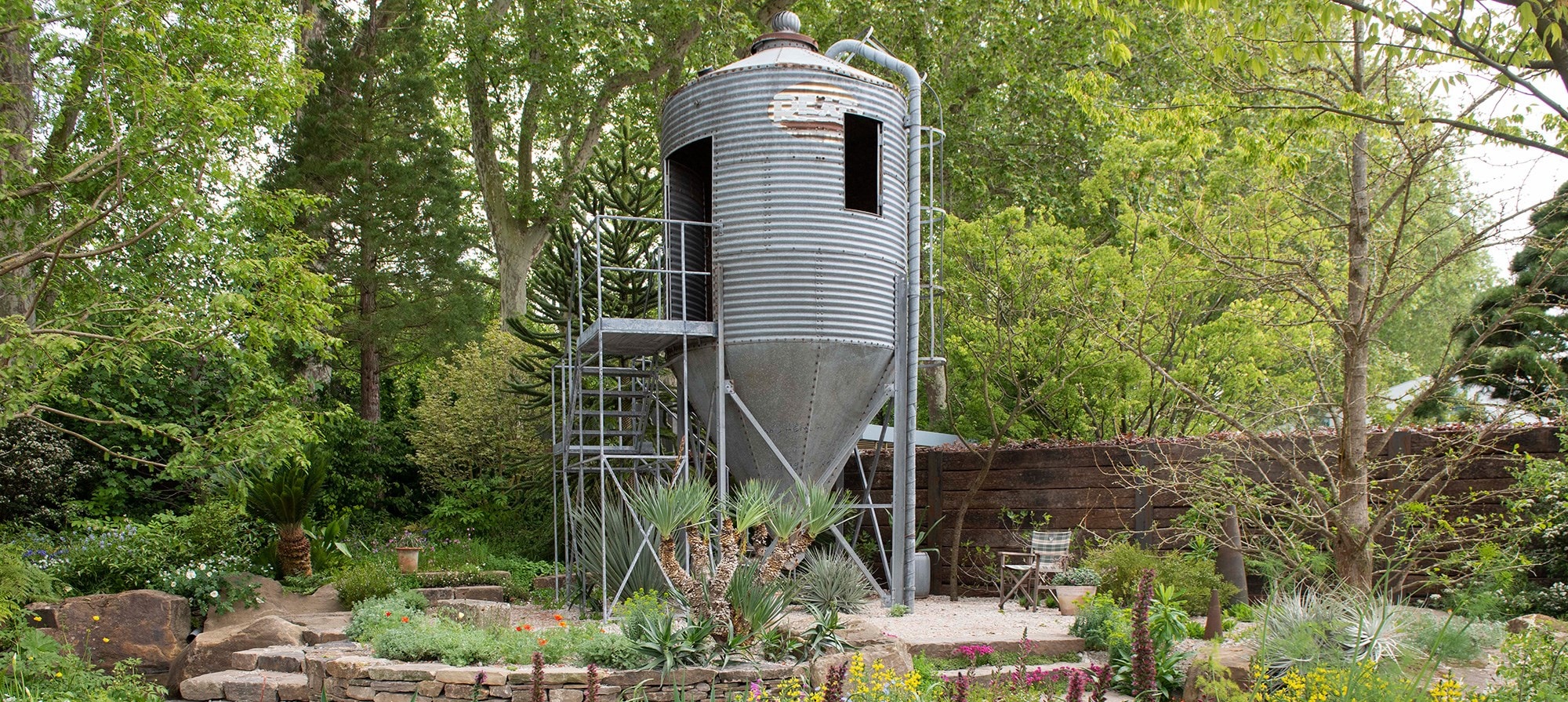 The Resilience Garden
designed by Sarah Eberle
The Resilience Garden looked ahead to the big challenges facing our forests in the future, while marking the past 100 years of forestry. The design suggested potential solutions to protect the nation's woods and forests against a changing climate, including the increasing threats of pests and diseases.
The Resilience Garden design was inspired by the revolutionary Victorian gardener William Robinson who introduced the notion of the 'wild garden' through his experimental planting and gave 1,000 acres of woodlands to the Forestry Commission as part of the Gravetye Estate in Sussex.
Set in the British countryside the garden featured over 140 species, including trees and plants. Several habitats mimicked the existing and projected effects of climate change, including warmer, drier summers and wetter winters.
The garden used natural materials including boulders, stone, and gravel to reflect its rural setting. Water was collected from the rear of the garden and distributed to create a variety of habitats including an arid area, damp area and well-drained meadow area. A full size hopper bottom silo, doubling as the designer's office, stood over the garden at nearly seven metres tall.
Plants were selected to respond to the three main habitats; forests/woods, dry/arid and damp/waterlogged. A wide variety of trees and plants, some more unusual than others, signified the diversification of planting required to create resilient forests and gardens. The trees were selected to cope with varied conditions as a replacement for timber and, in some cases, for their aesthetic quality and sympathy to the character of the English landscape. Plants were also selected for their resilience to changing climate conditions.