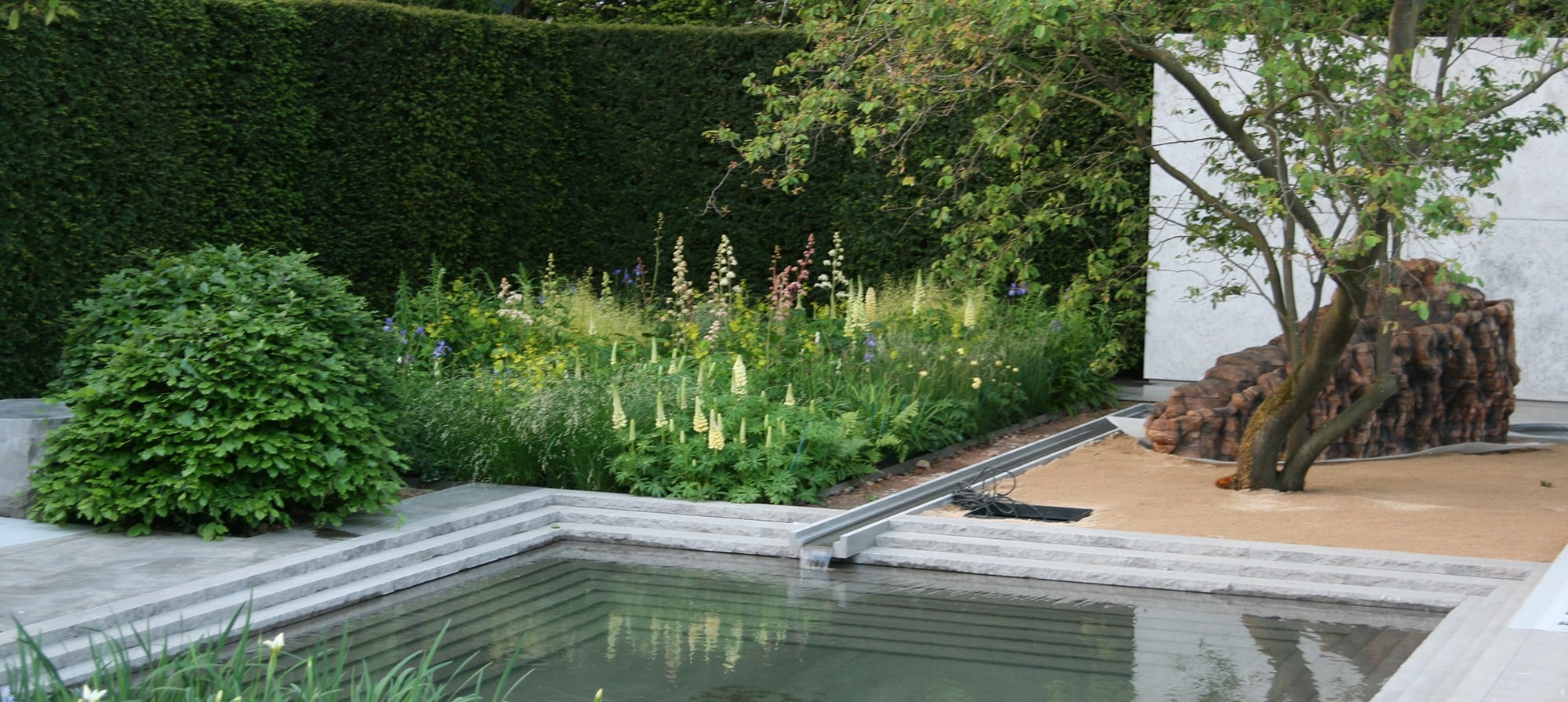 The Laurent-Perrier Garden
designed by Luciano Giubbilei
This garden was designed to reflect the idea of physical composition through layering. It continued Luciano Giubbilei's interest in texture, form and light and it explored the idea of physical composition through layering.
It was a cool, contemplative garden showing how the more natural elements interplay with a simple geometric layout. The intention was to invite the visitor to explore the concept of stillness and movement through the relationship created between the contrasting forms and materials that the garden was composed of.
The garden was formed by a series of defined layers and the planting was made up of delicate forms alongside stronger bolder leaves: the walls were a combination of metal patina and raw concrete; the stone surfaces had contrasting finishes; the flow and reflection of water gave life and movement to the garden.
Ursula von Rydingsvard's arresting, timeless forms, constructed in roughly hewn layers of cedar, contributed to the garden's exploration of composition and texture.