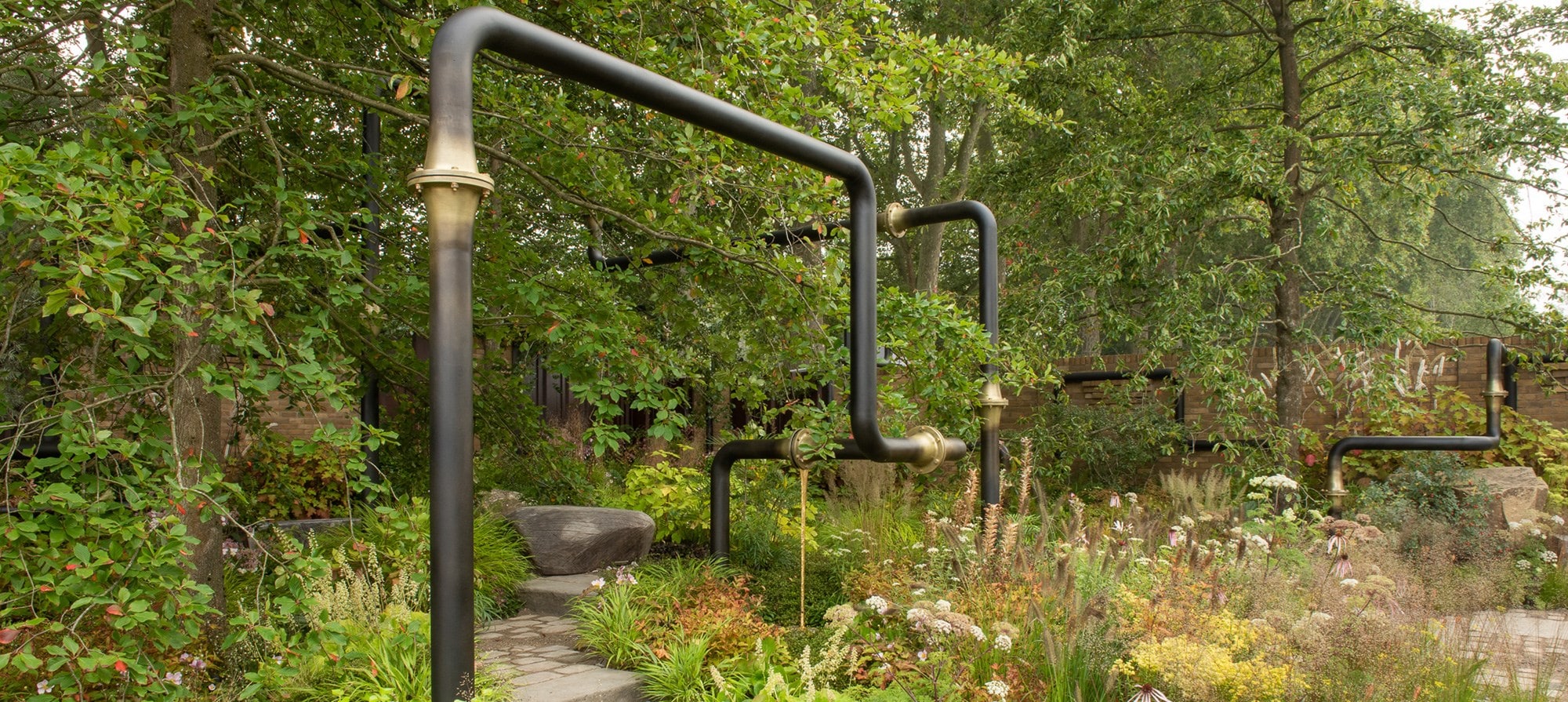 THE M&G GARDEN 2021 DESIGNED BY HARRIS BUGG STUDIO
The M&G Garden is designed to be a shared haven of natural beauty and wildlife where we need it the most: the busy urban environment. Our aim is to inspire communities, architects and developers to improve the quality of life and health for city dwellers by creating sustainable green space in their plans.
The M&G Garden features plants and trees chosen for their tolerance to urban climate extremes and are interspersed with unusual and delicate planting to inject moments of ephemeral beauty. Structural planting includes the wild and naturalistic shapes and silvery leaves of sea buckthorn, commonly used as windbreaks; bursts of colour from black gum tree; and the small, fragrant, tubular flowers and red edible berries of autumn olive.
A naturalistic pool surrounded by violet-blue Iris sibirica aids run-off and flood prevention. More than 100 linear metres of metal sculpture traces its way through the garden, echoing the transformation of a city's industrial past. Its bronze-copper colours and matte and gloss textures contrast with the plants, trees and water.