Helen's monthly choice - April 2021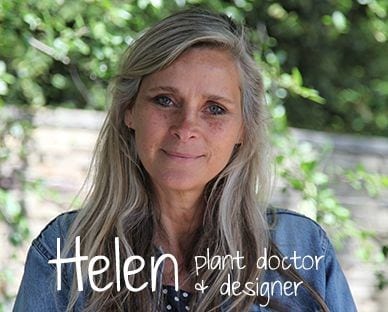 We have had a pretty good start to spring, and now the clocks have gone forward we can all get out there after work and get stuck in. As soon as the temperatures rise another notch or two there will be no stopping the plants too, so now is the best time to get the upper hand with weeds. You should also make sure that the plants you love get all the encouragement they need by giving them a good feed. If you have them, compost bins should be emptied onto the beds and dug in, and then the beds can be dressed with some general purpose fertiliser. Now is the perfect time to plant as the soil is starting to get warm, so make sure any big gaps in the borders are filled with some of your favourites. With all the tender new shoots coming through, keep an eye out for slugs and snails, and have a sheet or two of frost fleece handy, as you won't want all that soft new growth getting scorched by a hard frost. The lawn will need attention too, and should get its first application of feed and weed and a clip at a high setting. It's going to be a busy month.
This is a very pretty plant. It is one of the earliest perennials into flower, so is great for impatient gardeners who are keen to kick-start the season. Its foliage is light green and lacey, and it forms ground-covering clumps that blend easily with other dappled shade-lovers like ferns, hostas, brunneras and foxgloves. But, it is the arching sprays of pendulous, pink and white flowers that will steal your heart.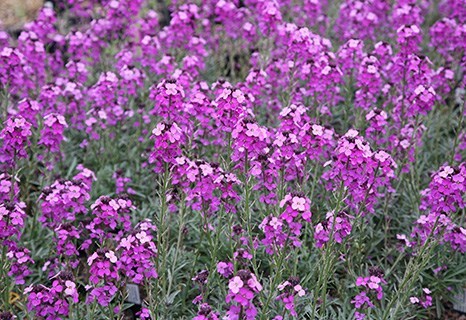 I think this is the best perennial wallflower. It flowers non-stop from late winter to midsummer, and then, incredibly, if you remove the spent flower stems, it may produce a second flush in autumn. They are a little short-lived (they usually need replacing every two or three years), but they still offer tremendous value for money. They look particularly good next to something with silver or bluish-grey foliage.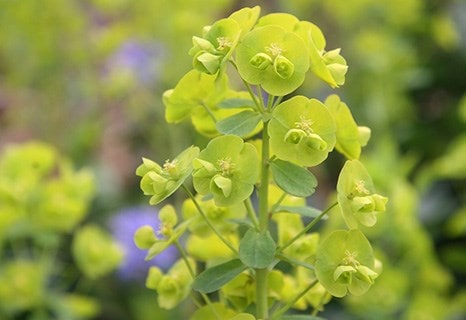 I like most of the Euphorbias. Their attractive foliage, distinctive flowers and architectural form appeals to me. Being a big fan of low-maintenance gardening, I also appreciate plants that require minimal preening, and this little trouper certainly ticks that box. Originating from woodland edges and clearings, in time its network of running roots (and its ability to self-seed) will help it form large, handsome drifts.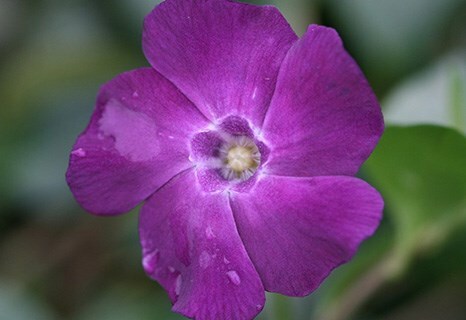 I find this low-growing woodland perennial more decorative than the common blue form, but it's equally robust and long-flowering. The rich plum-purple flowers appear for several months from mid-Spring and will help to spice things up nicely in a shady corner.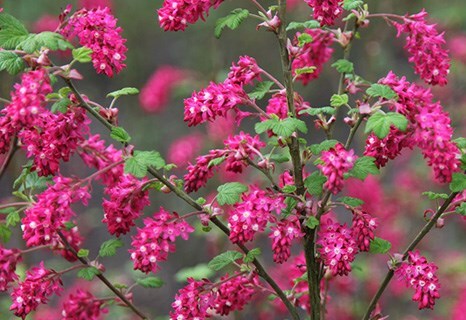 This my favourite flowering currant. Its rich, raspberry-red blooms appear in generous numbers and look superb set against the backdrop of the newly-emerged, fresh green foliage. Easy to grow and generally undemanding (as long as there is a reasonable amount of sun and the soil is not too heavy and wet), this deciduous shrub is one of the first into flower each year, so it is excellent for kicking off the border display. They also make a good, informal hedge, but make sure any pruning is tackled immediately after they flower or you may not get any in the following year.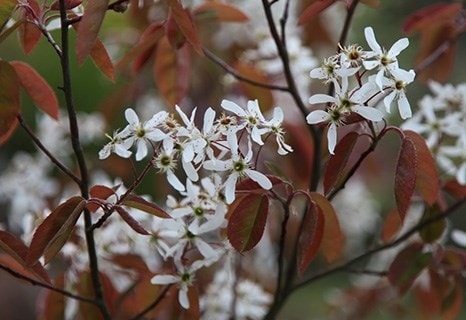 These can be grown as shrubs trees and can be put to a multitude of uses. As a tree, they are perfect for adding height and structure to the garden, and can also act as a tall screen or haven for wildlife, while the shrubby forms can be planted at 45cm intervals to form a showy, deciduous hedge. Whichever option you take, this plant will look good throughout the year. In spring it is smothered with white, star-shaped flowers, just as the new foliage emerges with coppery tints. In summer it develops sweet and juicy berries, which can be eaten raw or used to make pies (if the birds don't get to them first), and in autumn the green foliage lights up and turns bright shades of red and orange. Even in the depths of winter the spreading crown and attractive bark provides a handsome