Tradescantia 'Green Hill'
in stock - arrives before Christmas
Position: bright but indirect light
Soil: good potting compost
Rate of growth: fast growing
Hardiness: tender (indoors only)
Current height: approximately 35cm (including pot)
Pot: Already in a hanging pot ready to hang.

This plant is perhaps one of the most popular indoor hanging basket plants which happily grows without much care. Pinch out the tips of the trailing stems to encourage bushiness and with a little TLC you will be rewarded with a healthy lush houseplant.


Home care: Make sure that it is in a bright spot but not in direct sun, with a constant average temperature no lower than 10°C in the winter. Watering is simple, -water well in the growing season from spring to autumn, then reduce watering in the winter when the plant's growth has slowed down. You can mist the leaves occasionally in a hot summer. If you fancy more of these plants, then try and take some cuttings in the spring or autumn, by popping a tip of one of the trailing stems into some fresh compost, water and watch it grow.
Delivery options
Standard £4.99
Next / named day £6.99
Click & collect FREE
more info
Eventual height & spread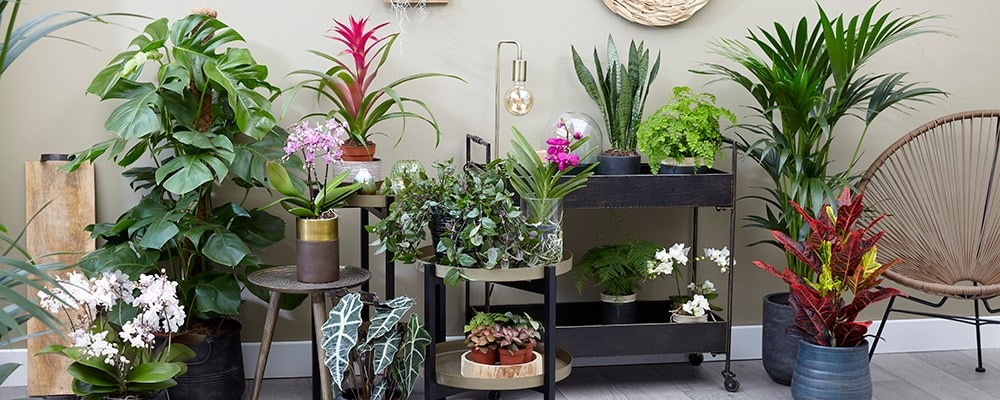 Which house plants you choose should depend on the environment you intend to keep them in, the space available, how much time you can spend preening them as well as your personal preference. For me, foliage house plants are the ticket, because they provid
Read full article