12cm pot 20cm tall
£12.99
£11.04
in stock

(shipped within 1-2 working days)
Position: bright but indirect light
Soil: good potting compost
Rate of growth: fast
Hardiness: tender (indoors only)
Current height: approximately 20cm (+ or - 10% including the pot)
Pot cover: choose a 14cm pot cover to give a good fit over the pot

The triangular leaves of this decorative, easy to grow and often long-lived house plant, are rich, claret-purple, and as they react to the light levels, they tend to fold up at night and re-open again during the day. It's primarily grown for its foliage, however in summer, slender stems may arise from the clump, bearing soft pink or white flowers. Please keep in mind that as a defense against getting nibbled in the wild, the leaves have developed a natural toxicity, so it should be kept away from curious pets.

Please note that the pot in the photograph is not supplied with the plant (which is sent out in a simple nursery pot). They do however make excellent potted plants, and if you wish to pot yours up, we do have a wide range of pots on our website to choose from.


Home care: Keep in a brightly lit spot away from direct sunlight, and keep well watered during the growing season. Every few years, the plant may go into dormancy for a few weeks in summer. If this happens, snip off all the dead foliage and stop watering your plant until you start to see new shoots appearing again.
Eventual height & spread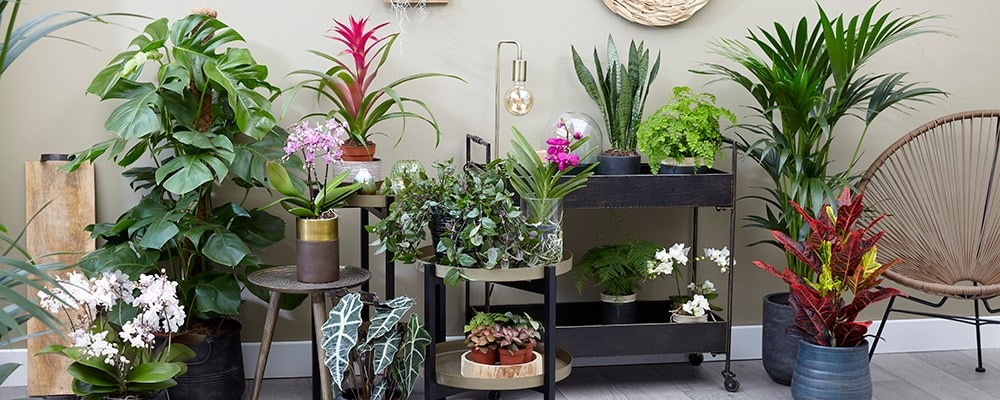 Which house plants you choose should depend on the environment you intend to keep them in, the space available, how much time you can spend preening them as well as your personal preference. For me, foliage house plants are the ticket, because they provid
Read full article