20 + 10 FREE bulbs
£17.97
£11.98
in stock

(shipped within 1-2 working days)
in stock

(shipped within 1-2 working days)
Position: full sun or partial shade
Soil: well-drained soil
Rate of growth: average
Flowering period: March to April
Hardiness: fully hardy
Bulb size: 10/11

Up to three nodding flowers top each upright stem in mid- to late spring, creating lots of soft colour. It has a naturally compact habit, and this, together with the strong stems, means that it stands up well to rain and wind. The outer perianth is creamy white and slightly reflexed, which gives the flower a slightly windswept appearance. The central cup has just a hint of yellow, and is gently ruffled. All in all a gorgeous daff.


Garden care: Plant 10-15cm (4-6in) deep from late summer to early autumn. After flowering feed with a balanced fertiliser, deadhead and allow the leaves to die back naturally.
Harmful if eaten/skin irritant
Eventual height & spread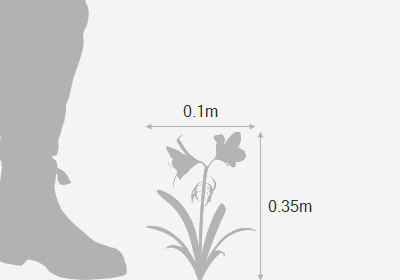 These flowered well and were beautiful can't say any more.
Ali
South east
Lovely, early flowering and scented daffodil
Planted in a pot on my deck. Very long flowering.
la jardineuse
LEEDS