Position: bright but indirect light
Soil: good potting compost
Rate of growth: average
Flowering period: spring
Hardiness: tender (indoors only)
Current height: approximately 90cm (+ or - 10% including the pot)
Pot cover: choose a 30cm pot cover to give a good fit over the pot

This rarely seen (but much sought after) variegated form is one for the collector! Like the more common Swiss cheese plant, this one produces masses of large, often deeply lobed leaves, but each of these (and there will be at least ten leaves on each plant), will be randomly streaked or smattered with creamy white variegations.


Home care: Keep it out of direct sunlight, ideally in a bright spot, and mist the leaves, particularly if the room is warm and dry. Also the leaves will appreciate being given a wash sometimes to keep them clean and dust free. This plant likes a moist soil but not a waterlogged soil, so in the winter feel the soil before you water it. In the summer you can water more freely.
Harmful if eaten/skin & eye irritant
Eventual height & spread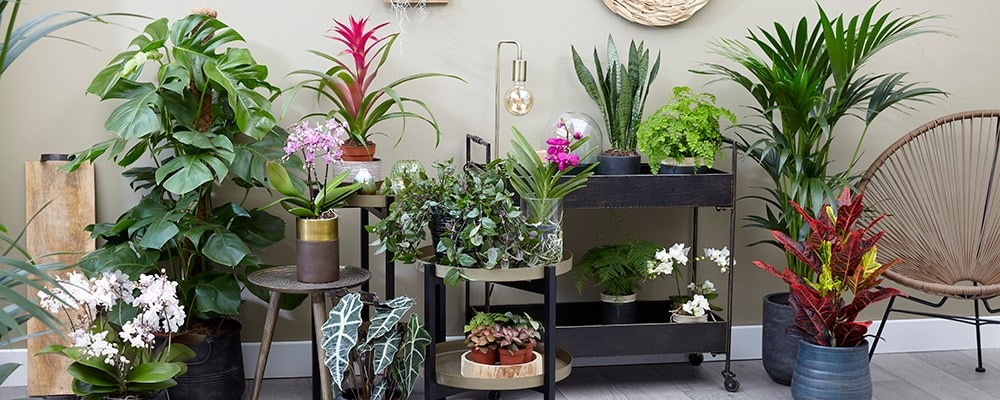 Which house plants you choose should depend on the environment you intend to keep them in, the space available, how much time you can spend preening them as well as your personal preference. For me, foliage house plants are the ticket, because they provid
Read full article