Cymbidium Sarah Jean ('Ice Cascade')
14cm pot - 60cm tall
£49.99
Position: bright but indirect light
Soil: good potting compost
Rate of growth: average
Hardiness: tender (indoors only)
Current height: approximately 60cm (+ or - 10% including the pot)
Flower spikes: 3 or 4 flower spikes
Pot cover: choose a 16cm pot cover to give a good fit over the pot

An abundance of gorgeous scented white blooms cascade from evergreen, occasionally spotted, strap-like foliage. This long-flowering orchid with a compact habit will add a touch of glamour to any brightly lit room. Delivered with 3 or 4 bud/flower stems.


Home care: This orchid prefers cooler growing conditions, around 10-14°C in the winter and below 30°C in the summer, in a well-lit place with good ventilation but not in full sun. Let the compost dry out slightly on the surface before watering with tepid soft water, or rain water, allowing any excess water to drain away and then remove - don't leave the plant sitting in water. Feed through the summer with an orchid feed. The leaves may have some spotting, and as it grows, it may produce some roots outside the pot, but these are completely normal so nothing to worry about. Once the flowers have finished, cut back the flower spikes to the base.
Delivery options
Standard
Next / named day
more info
Eventual height & spread
Cymbidium Sarah Jean gx 'Ice Cascade'
0.0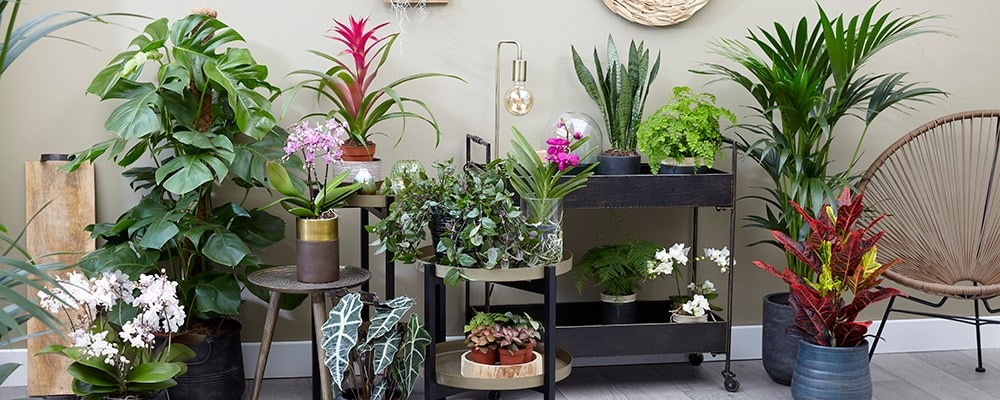 Which house plants you choose should depend on the environment you intend to keep them in, the space available, how much time you can spend preening them as well as your personal preference. For me, foliage house plants are the ticket, because they provid
Read full article