Award winning trillium collection - 6+3 Free bulbs
2+1 FREE collections
£59.97
£39.98
Delivered by mid September
Delivered by mid September
Position: deep or partial shade
Soil: humus-rich, moist, well-drained soil
Rate of growth: average
Flowering period: April
Hardiness: fully hardy

The leaves, leaflike sepals and flower petals of these enchanting plants all appear in whorls of three, which gives them a distinctive appearance. Tolerant of some summer drought, they benefit from a light feed in early spring and a deep mulch of leaf mould in autumn. They are hardy, although a late frost may damage new growth.

Ideal for moist woodland gardens or shaded borders, these deciduous, rhizomatous perennials thrive in deep, moist but well-drained, slightly acidic, neutral or slightly alkaline soils.

These plants are quite hard to grow and will take some time to establish large clumps, so they are better suited to the more experienced gardener.

In each collection you will receive the following:

1 × Trillium luteum
Spring-flowering, with broadly ovate, mid-green leaves attractively mottled with a paler green. Long-lasting, lemon-scented flowers, with green sepals and narrow yellow petals, sit immediately above the rosette of foliage, forming slender, upright, flame-like silhouettes before becoming slightly more open. Grows to 40cm tall.

1 × Trillium erectum
Most commonly dark reddish purple, but occasionally pink, white or yellow petals, with purple-flushed green sepals, form upright or nodding flowers, which appear in spring above the broadly ovate, mid-green leaves. Vigorous and easy to grow, this early flowering species shows a good resistance to frost. Grows to 50cm tall.

1 × Trillium grandiflorum
Large, cup-shaped flowers with green sepals and slightly wavy, white petals, that become recurved at their tips and often take on pink tones as they age. Appearing in late spring and early summer, these form a good contrast to the dark green foliage, which may appear in spring with a burgundy flush. One of the showiest trilliums, it is ideal for illuminating a shady corner. Grows to 40cm tall.


Garden care: Plant rhizomes 5cm deep and 5cm apart in autumn. Once planted they are best left undisturbed so they can build up their numbers. Mulch in the autumn with a generous layer of leaf mould.
Humans/Pets: Ornamental bulbs - not to be eaten
Eventual height & spread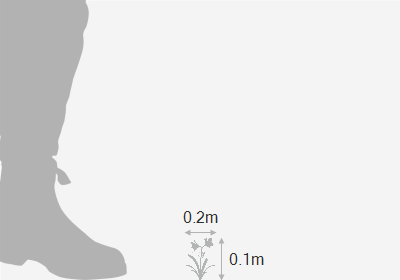 I have just received the Trillium collection. Would it be better to get them started off in pots or would they be happiest planted directly into their growing positions?

snowdrop

Hello there I would plant them now directly into where they are to be grown as they are fully hardy. They prefer a humus-rich, moist, well-drained soil, but they don't like being waterlogged. Hope this helps