Alocasia × amazonica 'Polly'
16cm pot - 50cm tall
£22.99
in stock

(shipped within 2-3 working days)
The leaves of this house plant will die back each year as the temperatures drop, but fresh new growth will appear again in warmer conditions.
Position: bright but indirect light
Soil: good potting compost
Rate of growth: average
Hardiness: tender (indoors only)
Current height: approximately 50cm (+ or - 10% including the pot)
Pot cover: choose an 18cm pot cover to give a good fit over the pot

A truly impressive plant that is mainly grown for its heavily-veined, dark green leaves - although it will occasionally produce a yellow spathe flower too. Like its namesake (elephant's ear), the leaves are large, which is why they make a really big impact.

Please note that the pot in the photograph is not supplied with the plant (which is sent out in a nursery pot). They do however make excellent potted plants, and if you wish to pot yours up, we do have a wide range of pots on our website to choose from.


Home care: This plant needs warmth and humidity. If you have a warm, light bathroom that could be perfect. Otherwise stand the pot on a tray of damp pebbles to try and keep the humidity levels up and/or mist regularly. Keep the temperature at a minimum of 16°C, warmer if possible. Water regularly in the summer, reducing through the winter, and feed with a liquid feed in spring/summer every 3-4 weeks.
Humans/Pets: TOXIC if eaten; skin/eye irritant
Eventual height & spread
Hello, I ordered this plant a few months ago. When it was delivered it had a small hole in one leaf. Almost as though a cigarette had burnt a hole through it (I know it didn't!). This hole has got bigger and bigger, some other leaves have died and the plant looks like it's on a downward spiral. I have lots of happy plants and can't seem to make this one even survive. I wonder if it could have some sort of fungus? The blackening of the leaves looks similar to over-watering (but I don't think I am overwatering) Thanks!

schmooze

Hi, happy to take a look at this - if you send some photos together with your order number to customerservices@crocus.co.uk and mention you posted here first, that would be great , thank you.

Andy
I have an alocasia and it seemed to be happy and growing over the last year but two leaves have now started going brown from the tip up and are dying off. It is in a bright room, with no direct sunlight, and with good warmth. Any advice?

Treedreamer

Hello there It is quite natural for the lower leaves to fade and die, but as long as the rest of the plant is healthy and still shooting I wouldn't be worried.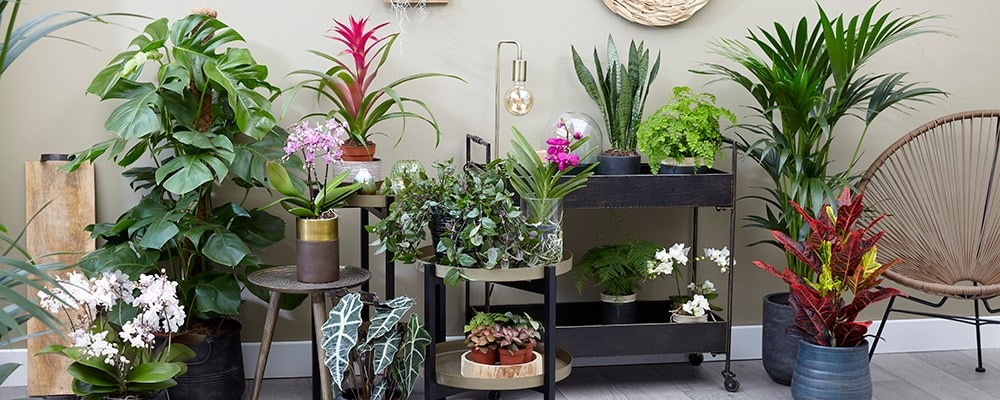 Which house plants you choose should depend on the environment you intend to keep them in, the space available, how much time you can spend preening them as well as your personal preference. For me, foliage house plants are the ticket, because they provid
Read full article