14cm pot - 45cm tall
£24.99
in stock

(shipped within 2-3 working days)
Position: bright, indirect light
Soil: good potting compost
Rate of growth: slow
Hardiness: tender (indoors only)
Current height: approximately 45cm (+ or - 10% including the pot)
Pot cover: choose a 16cm pot cover to give a good fit over the pot

A tough and undemanding houseplant, Chinese evergreen is more tolerant than most to lower light levels. That makes it perfect for darker corners or hallways, where its long slender silver-green foliage (which is attractively patterned with darker green markings), will help add a splash of colour.

Please note that the pot in the photograph is not supplied with the plant (which is sent out in a nursery pot). They do however make excellent potted plants, and if you wish to pot yours up, we do have a wide range of pots on our website to choose from.


Home care: Keep away from draughts and water sparingly in winter. Maintain temperatures above 16°C and mist the leaves regularly to increase humidity. Repot (preferably into a shallow pot) every 3 years or so in spring.
Humans/Pets: Harmful if eaten; skin/eye irritant
Eventual height & spread
Notes on Aglaonema 'Cutlass'
"This has been said to be the easiest houseplant because it grows well in low light and areas of the home where other plants won't grow (like a dark bedroom). The best part about it is that it removes more toxins as time and exposure continues."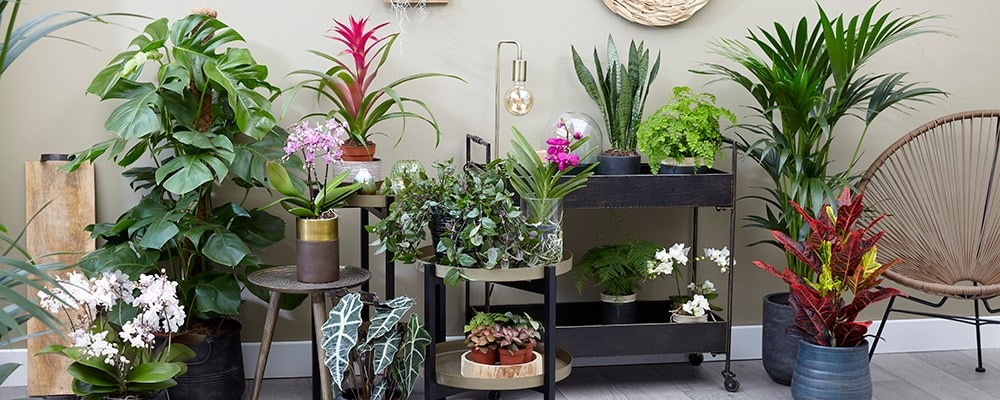 Which house plants you choose should depend on the environment you intend to keep them in, the space available, how much time you can spend preening them as well as your personal preference. For me, foliage house plants are the ticket, because they provid
Read full article