Low maintenance plants for a shady garden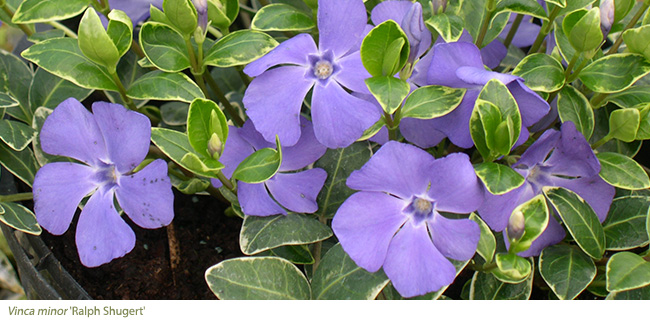 We all want a lovely garden but sometimes we are too busy with work and family, or we simply don't have the inclination to garden incessantly, so the trick is to choose low maintenance plants such as easy shrubs and then to underplant them with ground cover plants suited to the site. These will get by without much help at all, and are excellent for those difficult to manage areas of the garden.
When planting up a low-maintenance area, try and plant in odd numbers as this always looks better than even numbers, so plant in threes, fives, sevens and nines (depending on the size of your garden) and avoid making blocks and blobs, as it is much easier to look after groups of the same plant rather than lots of individual plants. Create ribbons and, if you can, aim for five or seven of the same thing and then place one lone plant away from the main group - but following the same contour. This looks natural and extends the eye, making the area look larger.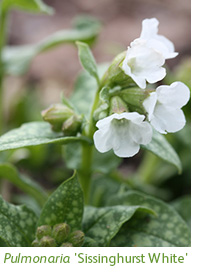 Really shady places are going to rely mainly on green foliage (as most flowering plants prefer a sunnier spot), but you can also add some variegated plants to create patterns, as well as some dapple-leaved plants such as pulmonarias. Green is never boring, because there are so many shades and the foliage comes in so many shapes and textures, but shadier areas like this tend to peak in spring before the overhead canopy becomes too well established and dense. The golden rule is to use variegation wisely. A green and gold blend is normally best, but only in small measures.
However shade can be difficult, particularly if overhead trees dry up the soil. If this is the case, plant smaller plants and try to do this in September, when the new plants can benefit from winter rains, rather than suffering spring drought. Daffodil bulbs can be planted then, and they will cope with shade well - provided it's not too dense.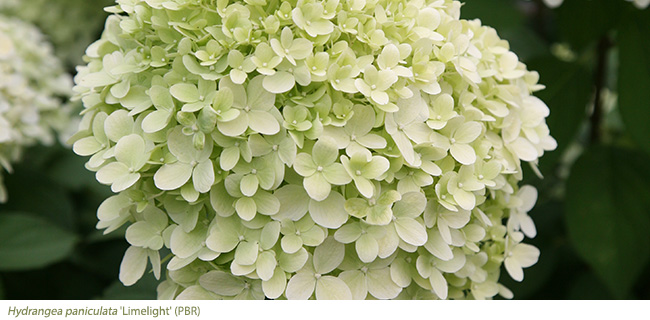 The backbone planting will tend to be evergreen and aucubas, known as Japanese laurels, are excellent because they establish themselves quickly but don't become ugly in later years. They can be cut back hard and survive. 'Rozannie' has luscious mid-green leaves sharply toothed round the edges. The most commonly grown one, 'Crotonifolia', has yellow-spotted green leaves that will light up dark shade. You could also use Highclere holly, Ilex x altaclerensis 'Golden King', which has variegated green and yellow foliage. It's faster growing and less prickly-leafed than English holly (I. aquifolium), It's easy to clip into mop heads if you're after a formal look. Although delicious Hydrangea paniculata is also accommodating in shade and 'Limelight' works well in mixed planting.
Underplant your shady areas with hardy ferns such as polypodiums, polystichums and dryopteris. Of these Dryopteris filix-mas is the most shade tolerant, and there's a crested form called 'Cristata'. The new crosiers of dryopteris unfurl in late April, coinciding with our native bluebell (Hyacinthoides non-scripta). Add small periwinkles, named forms of Vinca minor, because they create a tight mesh of roots. 'La Grave' has green foliage and purple-blue flowers. Vinca minor f. alba 'Gertrude Jekyll' is a delight in shade with its pure white flowers and green foliage. 'Ralph Shugert' has violet flowers and yellow-margined green leaves.
Euphorbia amygdaloides var. robbiae, a creeping substantial spring-flowering euphorbia with rounded heads of yellow flower, pachysandra and Pulmonaria 'Trevi Fountain' will also all tolerate shade and thrive once established.