Planting a hedge

Hedges by their very nature are often planted in exposed positions, so the secret of successful establishment is to make sure that they are well protected from prevailing winds for the first few years. Carefully planting and covering the surface of the soil with a mulch to prevent competition from weeds and help retain moisture around the roots will also help.
When should I plant?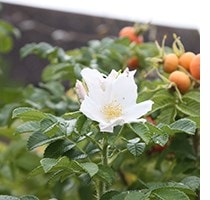 Container-grown hedging plants can be planted at any time of the year, except when the soil is frozen or waterlogged, but autumn is the ideal time for deciduous hedges because the soil is still warm enough to encourage some root growth before the onset of winter. This helps the hedging plants establish quickly so that they are more able to withstand any hot, dry spells the following summer.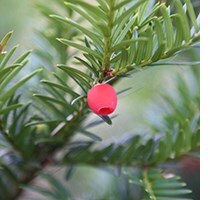 Container-grown conifers and other evergreens can also be planted in autumn but in exposed gardens they are best planted in April (May in colder areas) so they can become established before the onset of winter. In these areas it's also worth putting up a protective barrier of windbreak netting after planting until the evergreens are established. Plants sold without any soil on their roots, known as bare-rooted, should be planted during the dormant season only (November to March).
How far apart?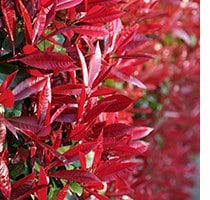 Hedges can be planted in single or double rows. For most garden situations a single row of correctly spaced plants will be adequate, but if you want quick cover or an impenetrable hedge opt for a staggered double row, instead. For more information on planting distances, please refer to the chart below.








Six tips to success