May 21th 2018
First look at The Weston Garden 2018
With the final touches complete, here's a first look at the complete Weston Garden designed by Tom Stuart-Smith.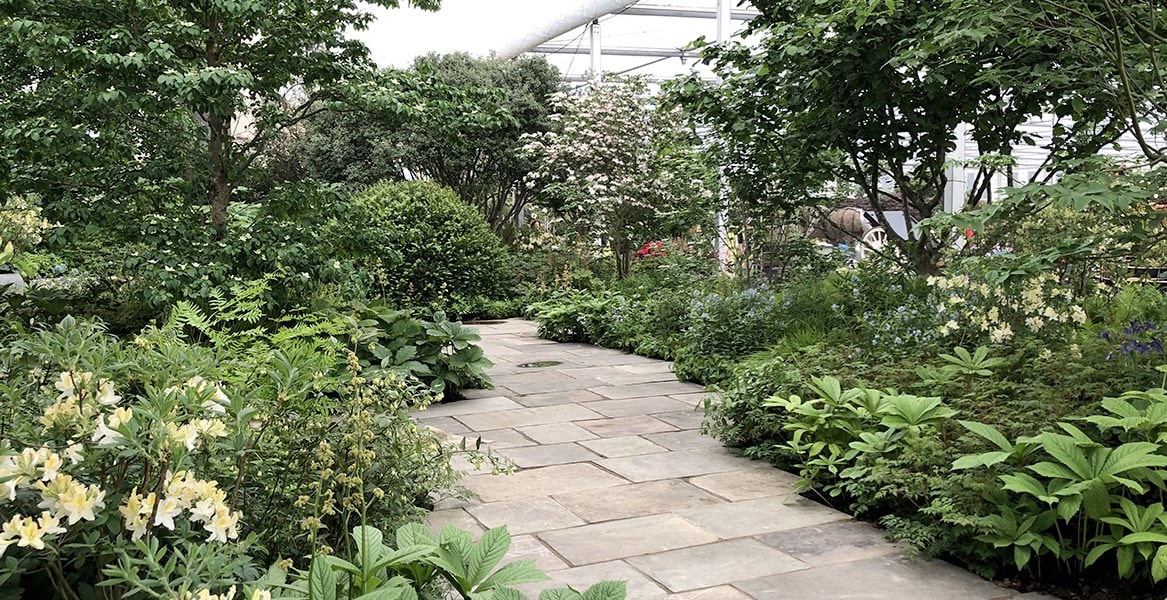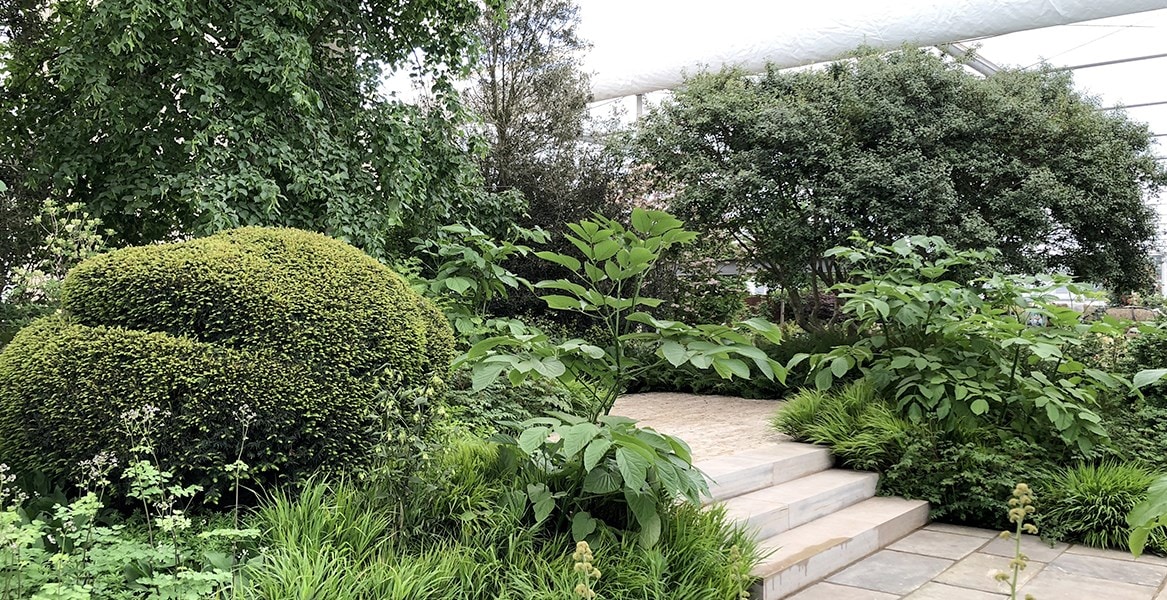 May 17th 2018
Latest photos from the Chelsea showground
Situated in the Great Pavilion, building Tom Stuart-Smith's design for the Weston Garden has presented its own challenges.
Our main one has been transporting the large trees and shrubs that are featured in the planting plan. For the giant Tilia that forms the centrepiece of the garden, which is likely to be the largest tree at the show, we had to hire a special forklift truck to transport it.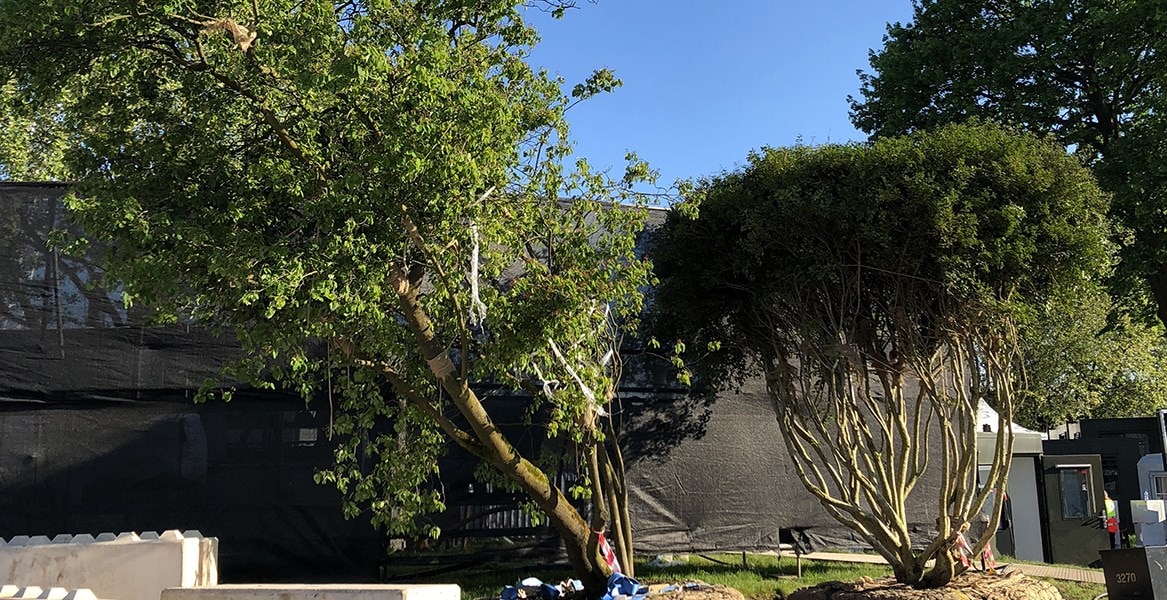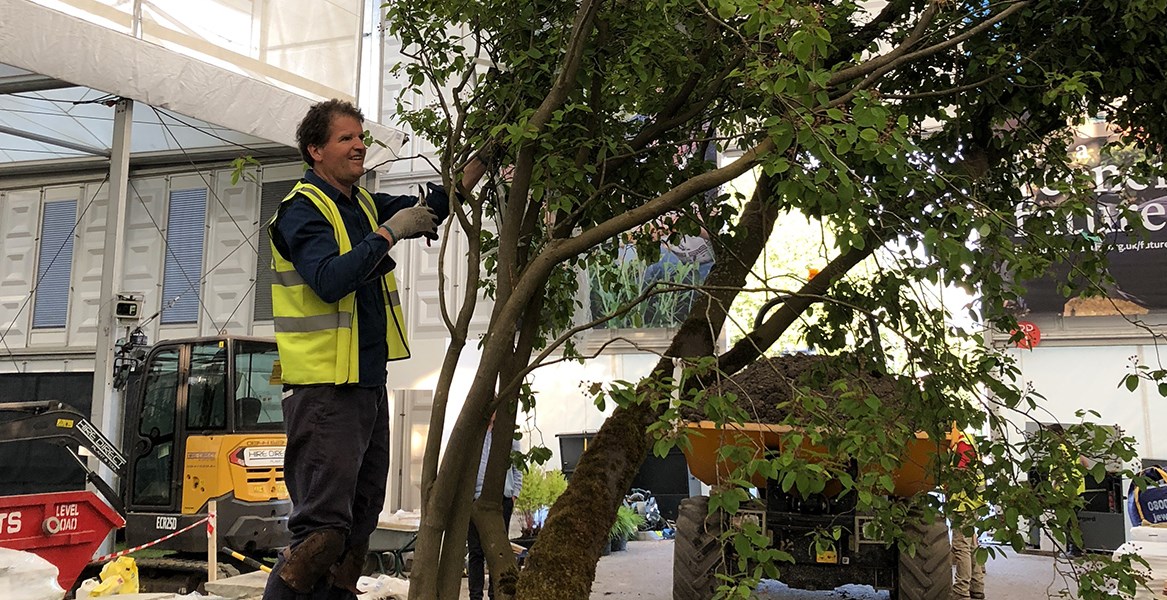 May 11th 2018
The Weston Garden – on site at the Chelsea showground
We've only just started work on Tom Stuart-Smith's garden and given that it's bigger than a typical show garden, we're operating on a very tight timetable.
The first of the big trees arrived on Friday. The Tilia on the photograph is 9m tall and is likely to be the largest tree at the Show! Weighing 7 tonnes, we needed a special forklift to transport it.