Ready-made borders
Mediterranean
Ideal for modern living, Mediterranean gardens combine exotic, drought-tolerant plants, that associate particularly well with paved areas that provide opportunities for alfresco meals and entertaining. This sun-loving combination of lavender, verbascum, alliums, rock rose along with thyme and marjoram herbs provide colour and interest throughout the summer months. Not only will the air be filled with delightful fragrances from flowers and aromatic foliage, but the the plants will throng with bees and other beneficial insects.
Planting tip: Allow the thyme to creep and colonise cracks between the paving alongside the border to create a seamless transition. Passers-by will also inadvertently crush a little of the aromatic foliage underfoot, gently releasing its tantalising aromas.
This design will fit into a border 3m long by 1.5m wide.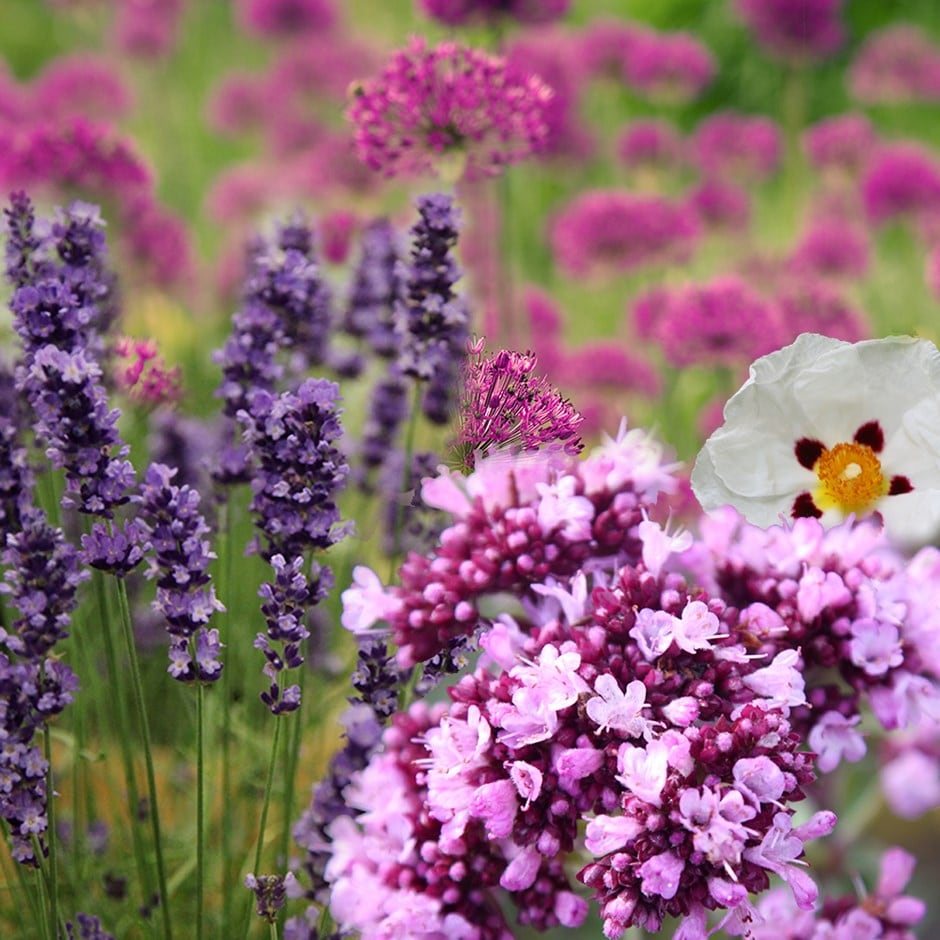 Zoom
Buy all 12 items for the border
Subtotal: £100.88
Promotions: -£2.80
Total: £98.08
Availability: within 4 weeks
Please note some items are unavailable
Items included (click on thumbnail for more info)