Ready-made borders
Azure & gold
American designers James van Sweden and Wolfgang Oehme are famous for using a limited amount of plants in their bold and simple designs. This one features Russian Sage (Perovskia) and American cornflower in full bloom. Yarrow (Achillea) and Sage (Salvia) flower earlier in the season to give a gold, purple and blue display throughout late summer.

Planting tips: More and more people allow flowers to mature into seeds heads and leave them to provide interest throughout the winter. They look very architectural, provide food and shelter for wildlife and rattle in the wind. Try it, if you think that they look like dead sticks, you can always take them out. Yarrow (Achillea) and Sage (Salvia) will change to shades of brown, Cone Flower (Rudbeckia) turns a dramatic black and is thrown into sharp relief by the tall, pale stems of the graceful Bugbane (Cimicifuga).

This design will fit into a border 3.5m long by 1.5m wide.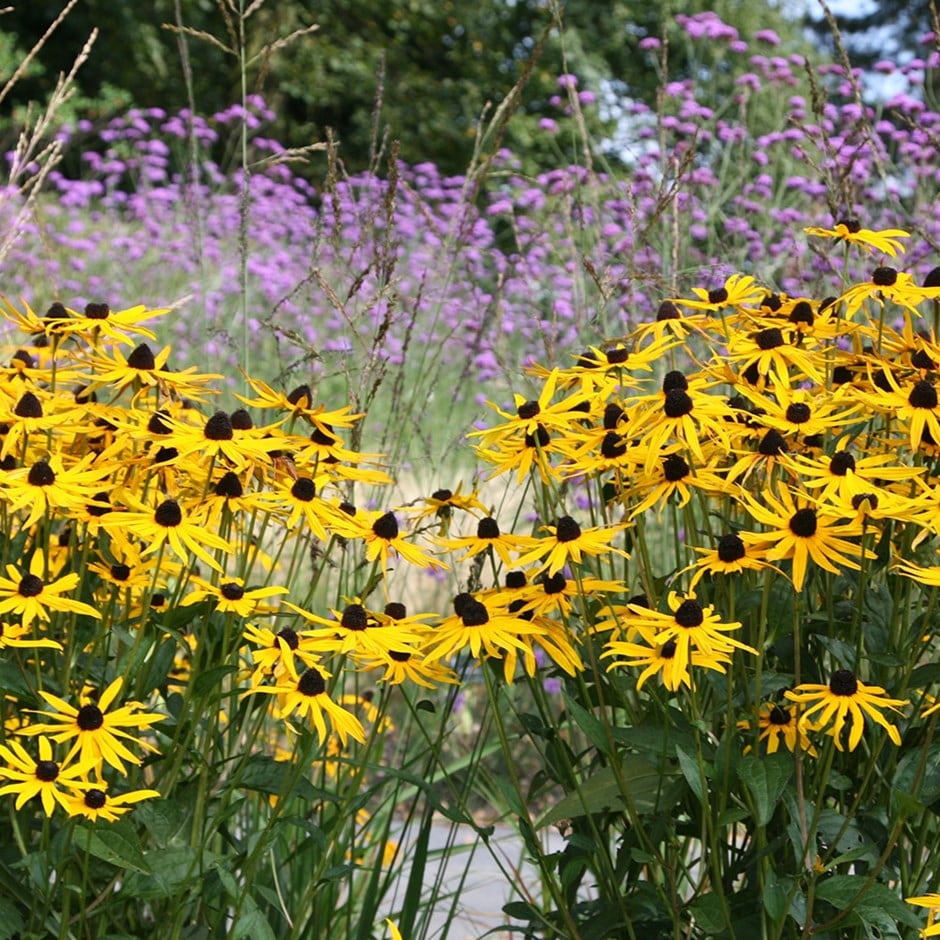 Zoom
Buy all 26 items for the border
Total: £163.74
Availability: in stock
Please note some items are unavailable
Items included (click on thumbnail for more info)