Position: bright but indirect light
Soil: loam-based potting compost
Rate of growth: fast
Hardiness: tender (indoors only)
Current height: approximately 15cm (+ or - 10% including the pot)
Pot cover: choose a 14cm pot cover, lining the base with gravel to raise up the plant

Forms a trailing mound of tiny rounded leaves, which when grown indoors, is retained throughout the year. A fast-growing plant, it looks great when used as groundcover in a potted arrangement, but its vigour can smother smaller, slower-growing plants if it is not kept in check. For a smart, contemporary look, line up 3 or 5 on a windowsill, where it will get bright but indirect light with protection from strong direct sun.

Please note that the pot in the photograph is not supplied with the plant (which is sent out in a simple nursery pot). They do however make excellent potted plants, and if you wish to pot yours up, we do have a wide range of pots on our website to choose from.


Home care: Keep the compost moist (but not waterlogged) at all times and mist the leaves frequently. Repot in spring if necessary.
Eventual height & spread
Lovely plant,growing well on my bathroom window likes a humid environment.
Diane
Lancashire
I love this plant indoors, but also in my garden. I planted it outside when it overgrown its pot and i am happy I did it. It is perfect ground cover, quick growing, filling all the gaps perfectly. Getting bit tired in winter but I pulling out top of the plant in spring and it regrows perfectly. Bit invasive so need to keep in control.
Nicky
London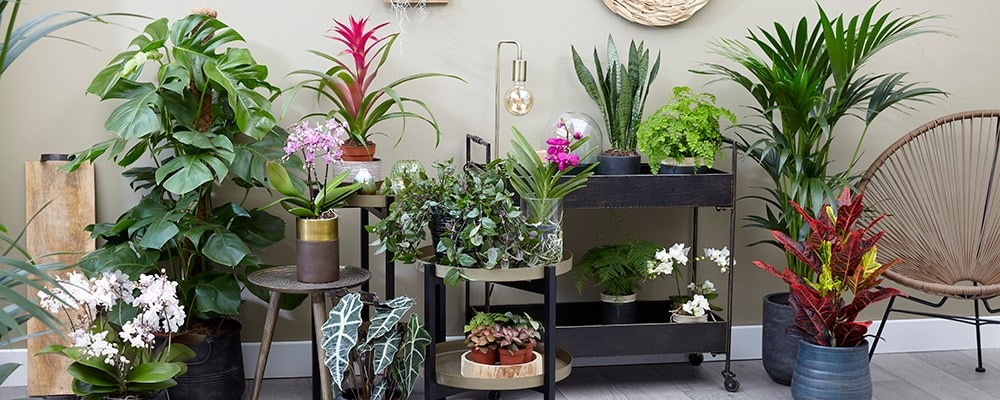 Which house plants you choose should depend on the environment you intend to keep them in, the space available, how much time you can spend preening them as well as your personal preference. For me, foliage house plants are the ticket, because they provid
Read full article