Hydrangea macrophylla Early Blue ('Hba 202911') (PBR)
14cm pot - 40cm tall
£27.99
available to order from late summer
email me when available
Send
Position: bright, filtered light & afterwards in the garden in full sun or partial shade
Soil: good potting compost, or outdoors in moist, well-drained, moderately fertile soil
Rate of growth: average to fast
Flowering period: mainly summer
Hardiness: fully hardy
Current height: approximately 40cm (+ or - 10% including the pot)
Pot cover: choose a 16cm pot cover to give a good fit over the pot

This beautiful hydrangea will be sent out in bud or flower, and it can be kept in a cool, bright room inside the house until all the flowers have faded. Then it can be planted out in the garden, where it will offer a fresh batch of flowers each year in summer.

Please note that the pot in the photograph is not supplied with the plant (which is sent out in a simple nursery pot). They do however make excellent potted plants, and if you wish to pot yours up, we do have a wide range of pots on our website to choose from.


Garden care: Keep well watered and feed with a balanced liquid fertiliser at regular intervals. If you plant it outside, leave the old flower heads in place through the winter. Do keep in mind however that unless the plant is grown in acidic soil, then the flower colour will change to pink in subsequent years. As the new shoots start to emerge in spring cut back a third to a quarter of the previous season's flowering stems to the base and cut back the remaining flower heads to the first pair of buds.
Eventual height & spread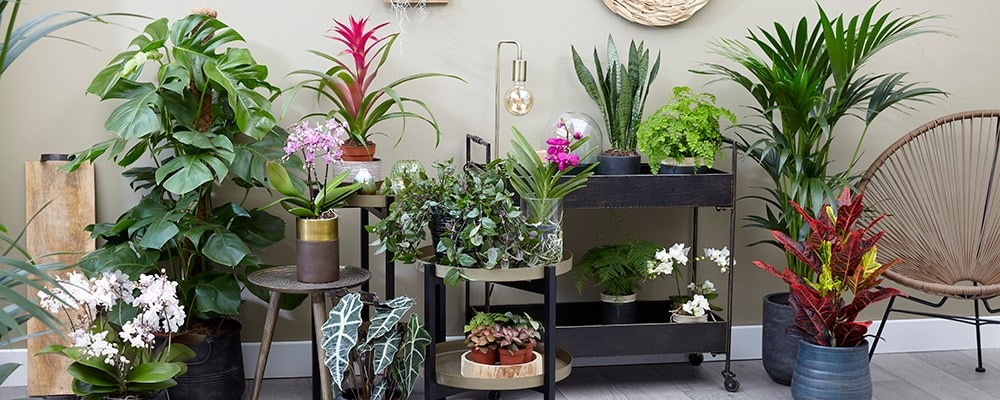 Which house plants you choose should depend on the environment you intend to keep them in, the space available, how much time you can spend preening them as well as your personal preference. For me, foliage house plants are the ticket, because they provid
Read full article