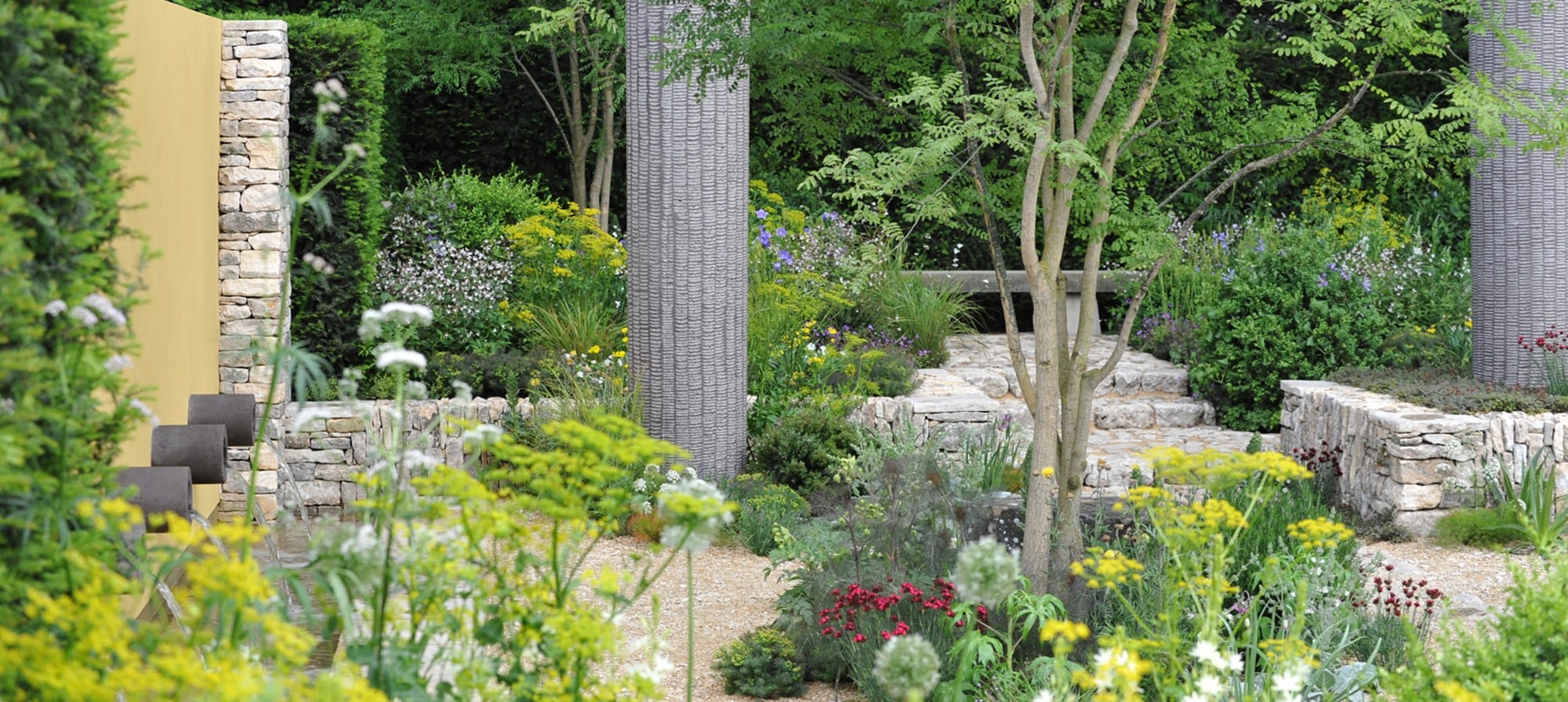 The Daily Telegraph Garden
designed by Cleve West
This garden may at first glance have looked like an excavated Roman ruin due to the large column sculptures which were repeated through the design. One, lying on the ground, looked as if it had fallen, giving the garden a sense of time passed.
Playing with this idea of time elapsing, Cleve also used plants which self-seed, placing them as if they had drifted around the garden on a breeze, filling the earthy tones of the hard landscaping with accents of yellow from parsnips (grown on Cleve's own allotment) and red from Dianthus cruentus.
The garden was surrounded by a backdrop of Taxus baccata (yew) and specimen trees of Styphnolobium japonicum (the Japanese pagoda tree), which rose up from the sunken gravel area to soften the impact of the columns.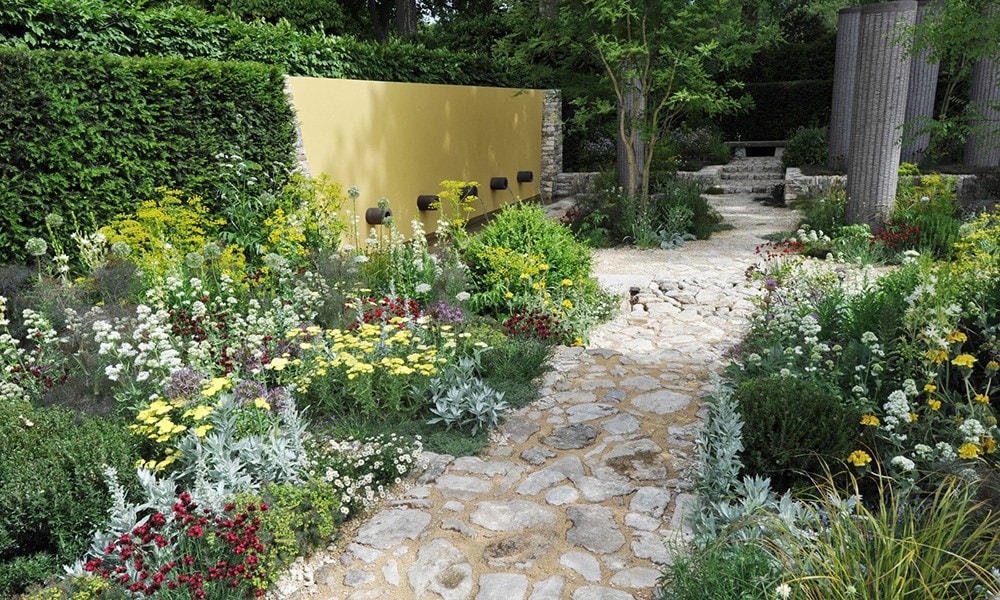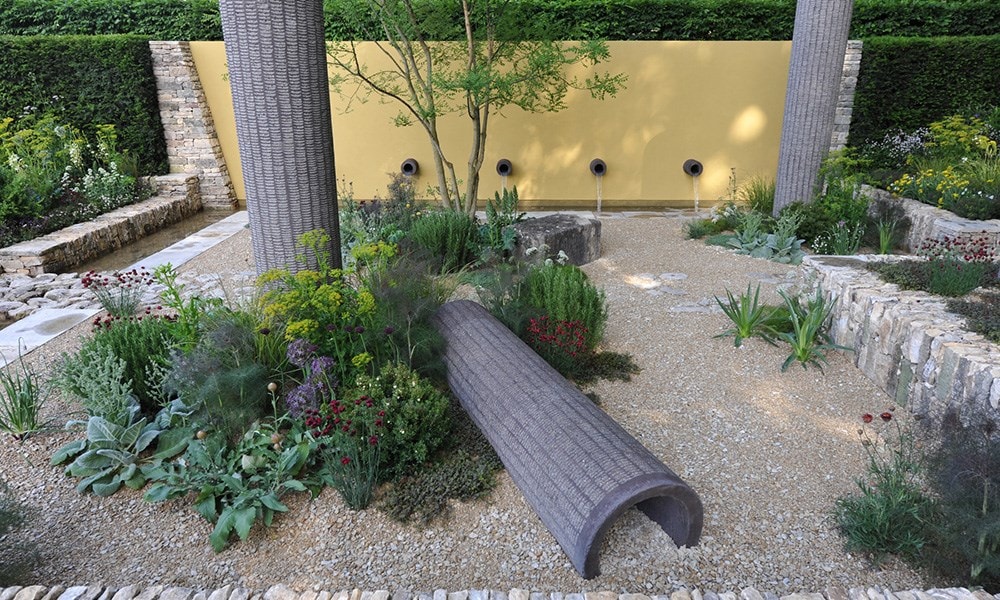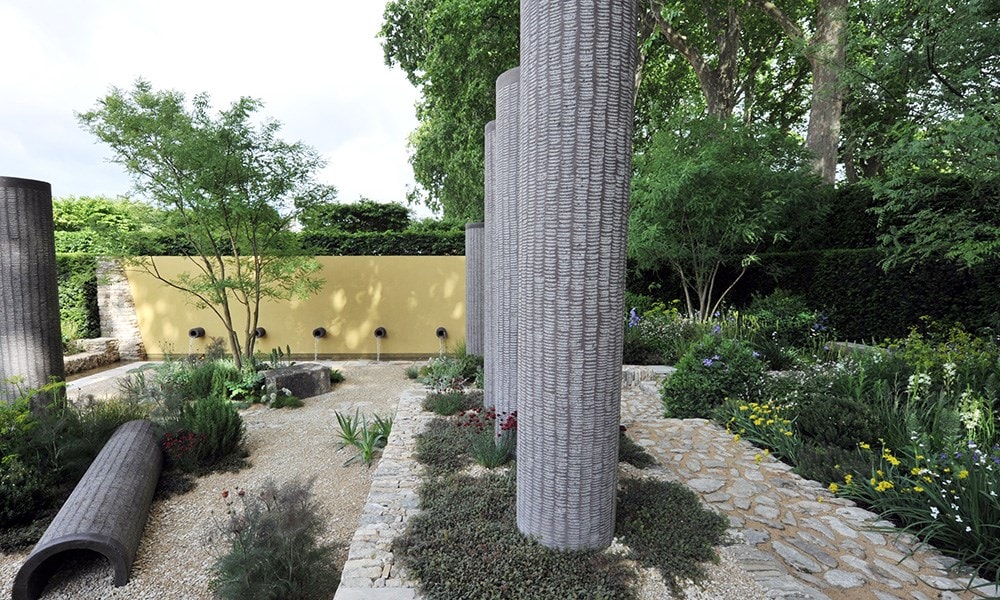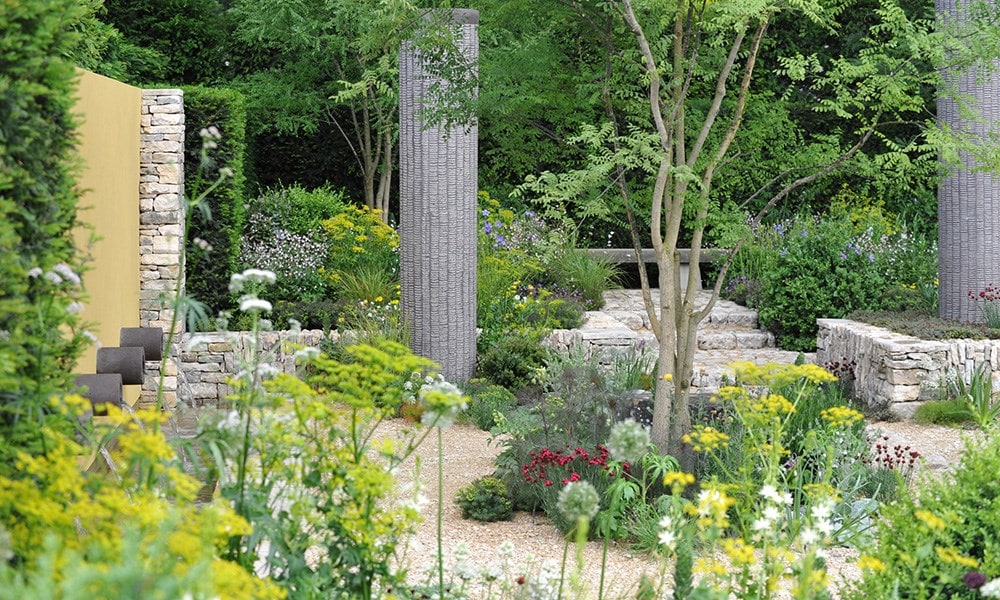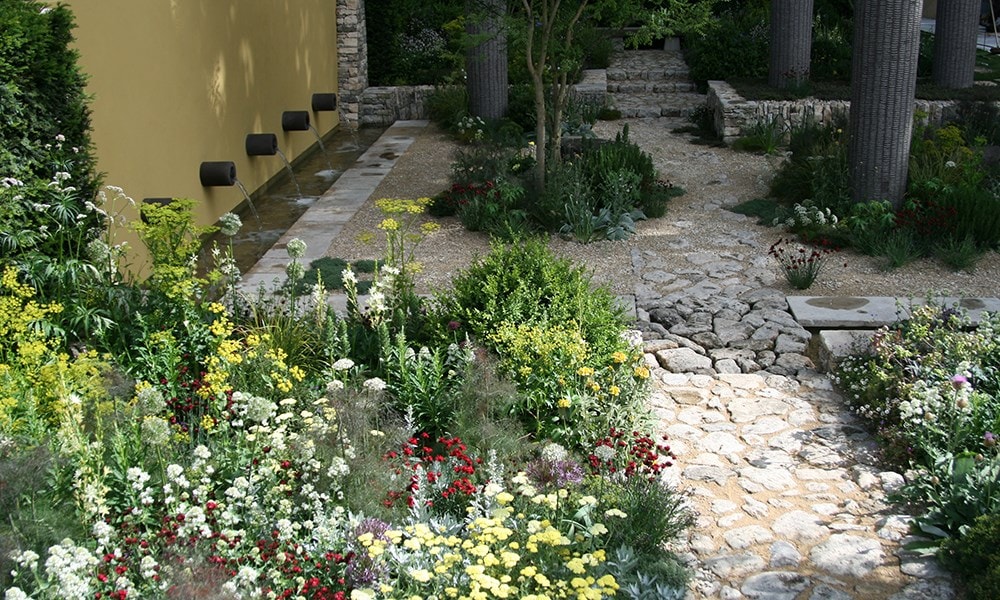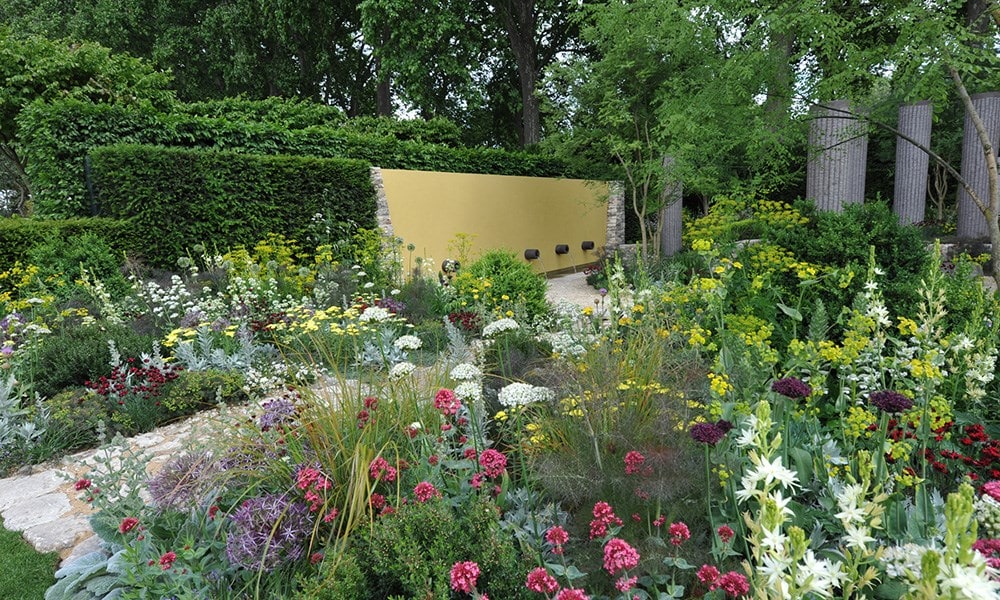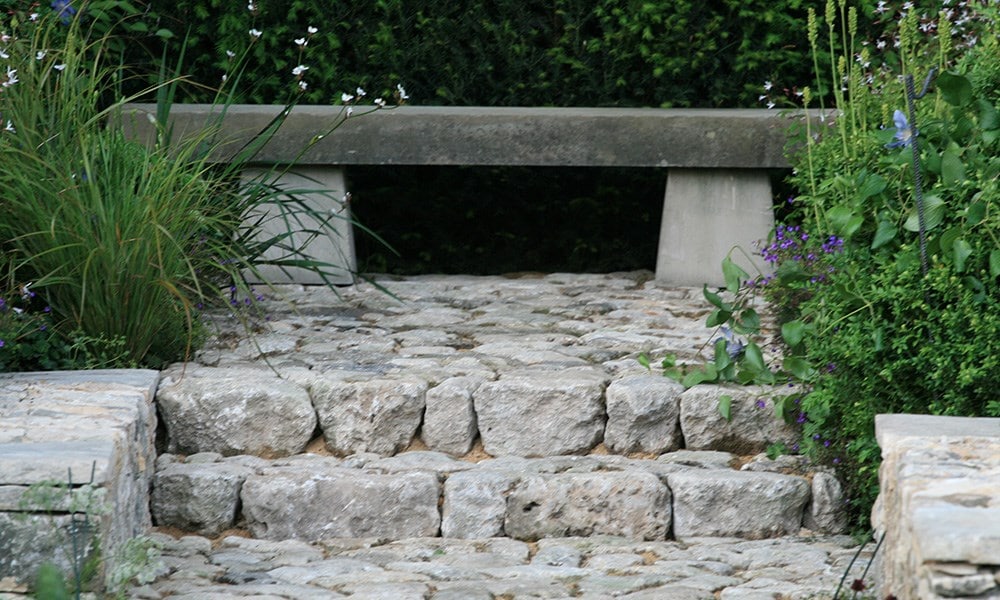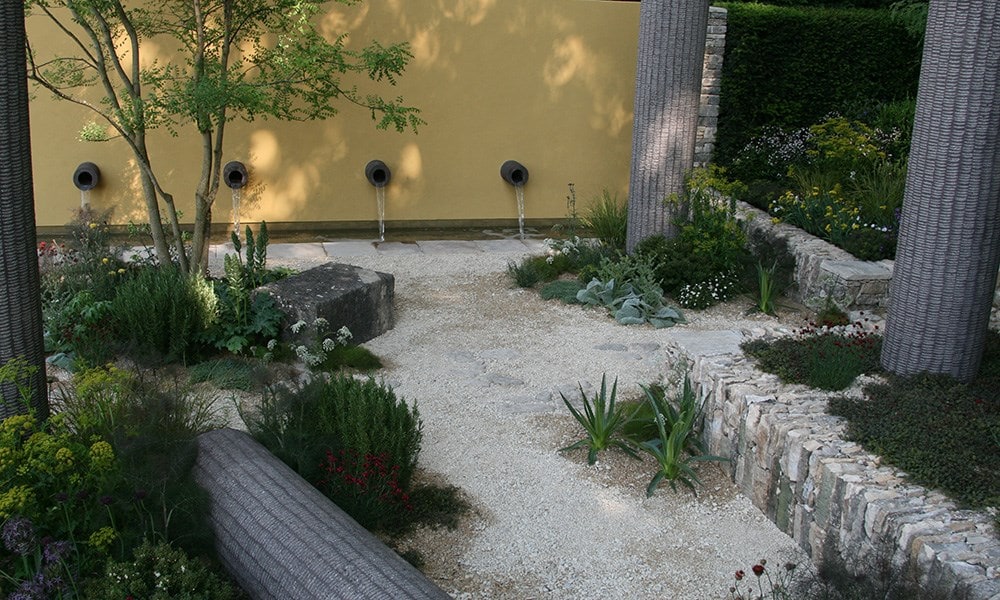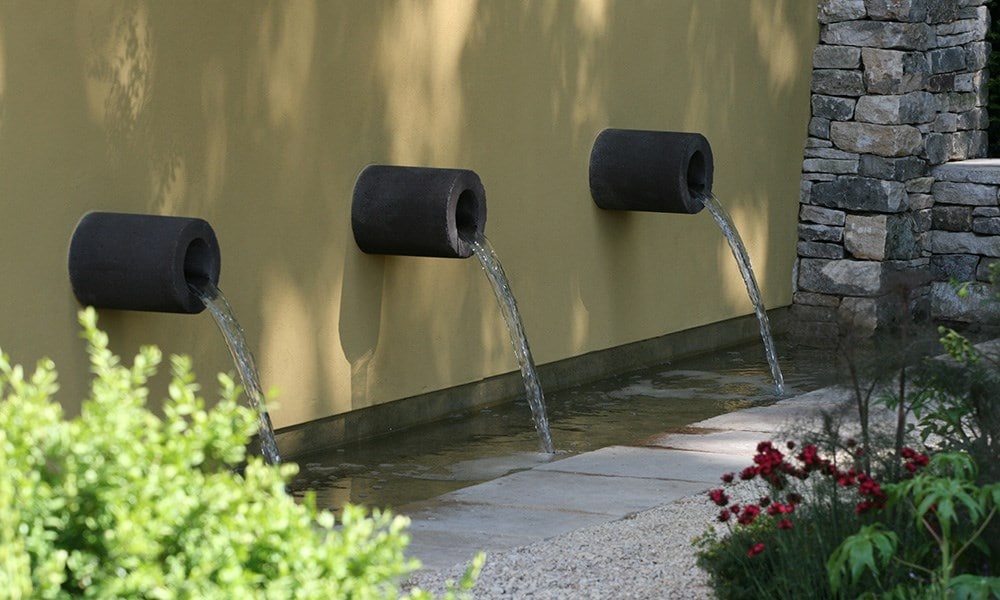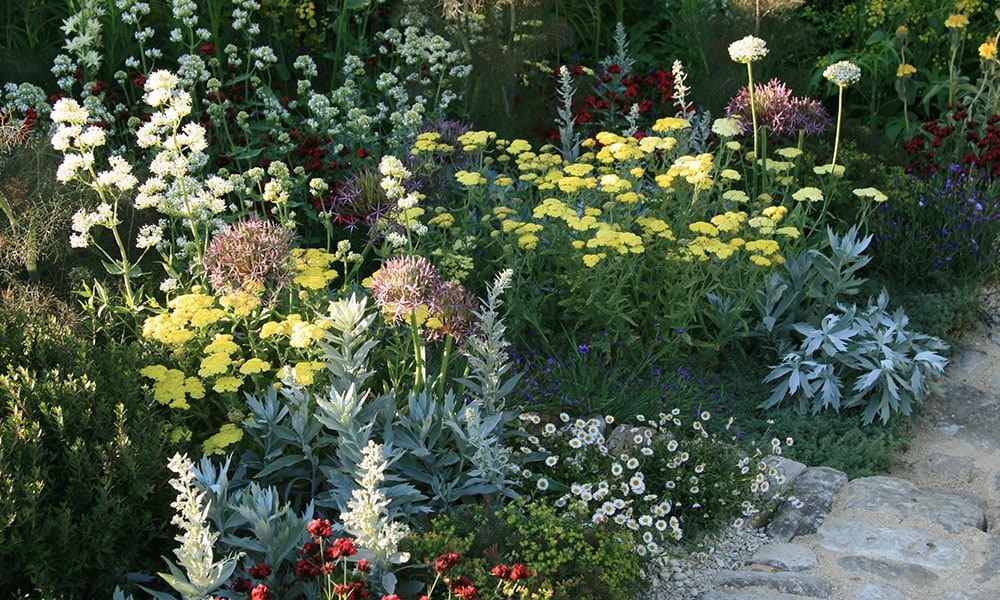 Watch : Inspiration behind the Daily Telegraph Garden 2011