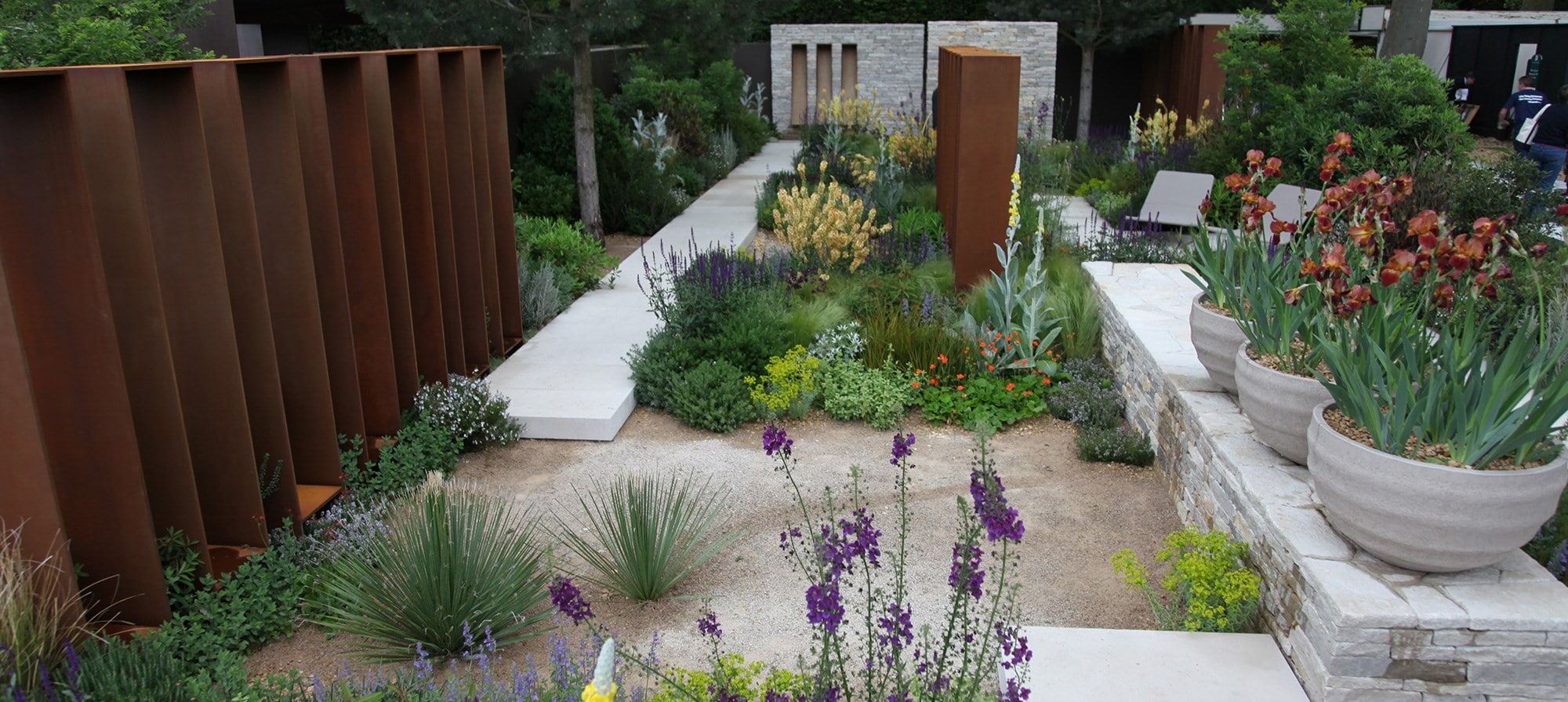 The Daily Telegraph Garden
designed by Andy Sturgeon
Inspired by travel, this contemporary gravel garden brought together flavours of the Southern Cape, the maquis shrubland of the Mediterranean, the chaparral of California and Mexico and the matorral of central Chile.
Corten steel screens sliced through the design, fusing architectural and sculptural qualities to define spaces and control views within the garden. Open clearings of sparsely planted gravel provided places to pause on a journey that culminated in a courtyard at the rear, where the shade of a stately cork oak and the sound of running water combined to create a contemplative retreat.