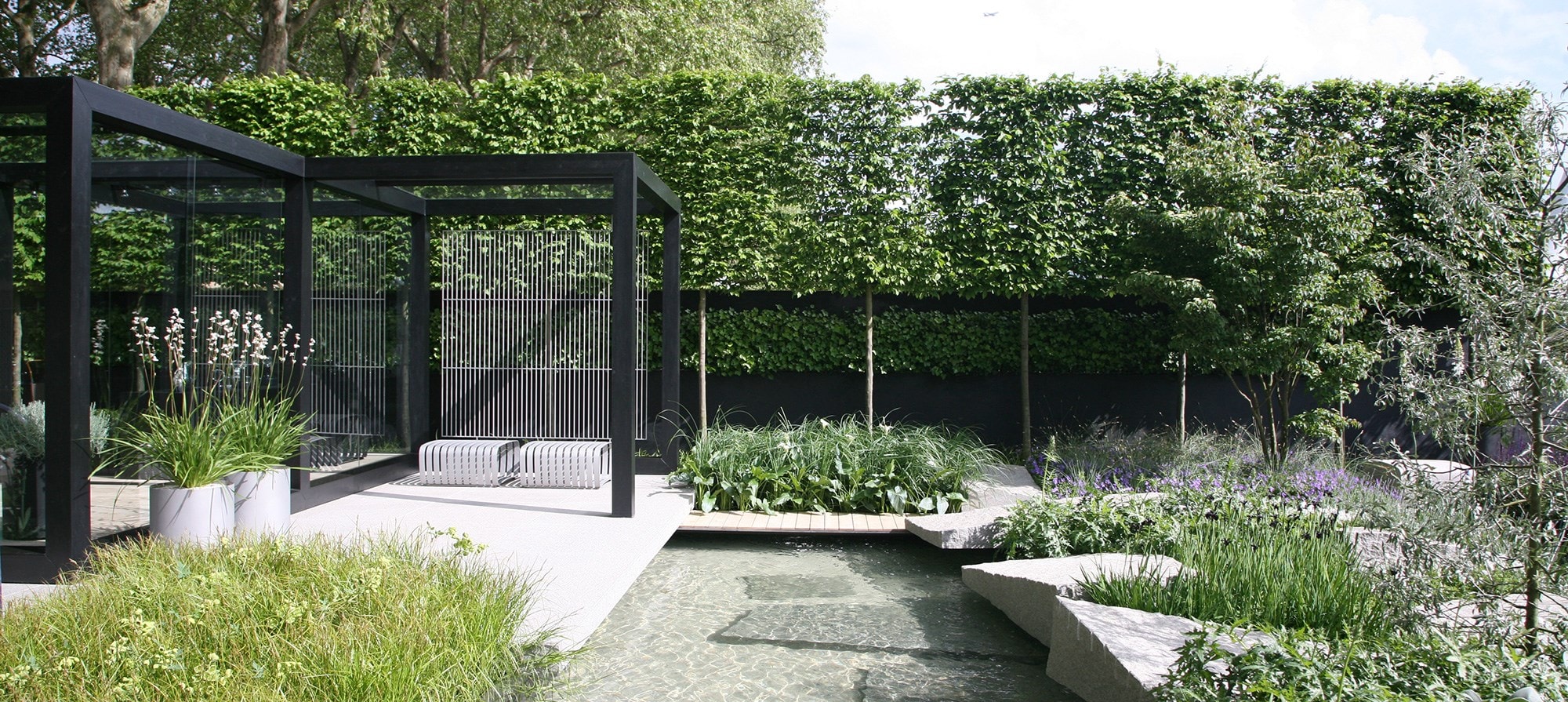 The Daily Telegraph Garden
designed by Ulf Nordfjell
Swedish landscape architect Ulf Nordfjell fused a modern, relaxed Swedish style with traditional English elements, demonstrating how to combine architecture with garden design.
With an emphasis on natural plant communities and practical considerations of climate and sustainability, this garden took the artistry of the traditional cottage garden and combined it with the discipline of Swedish modernism.
Hardwearing Swedish materials, such as granite, steel, glass and timber, were used throughout; green walls and hedges enclosed the garden's open spaces and ensured privacy.
A terrace of flamed granite, featuring a minimalist transparent building of timber and glass overlooking a stylised water creek, offered an all-round view of the garden. The terrace also divided the garden into a sunny, asymmetrical area on one side and a more formal, partly shady area on the other.
The use of water, transparency, colour, and strong structural planting such as the group of multi-stemmed Pinus sylvestris 'Watereri' at the front of the space, gave the garden a subtle, striking and unique character.