Crocus combinations
Senecio 'Dinter' - bead plant & hanging globe planter combination
Position: bright, indirect light
Soil: good potting compost
Rate of growth: average
Hardiness: tender (indoors only)
Current length: approximately 40cm (including pot)

The trailing stems of this wonderful succulent are threaded with fleshy, oval shaped leaves. An easy to grow plant, It comes as a kit in a hanging pot that can be potted into the haning globe planter. by carefully teasing apart the large bead plant to fit through the planting holes of the globe planter


Home care: An easy to care for succulent plant that likes a bright spot. Avoid overwatering, particularly in winter and maintain temperatures above 10°C in winter.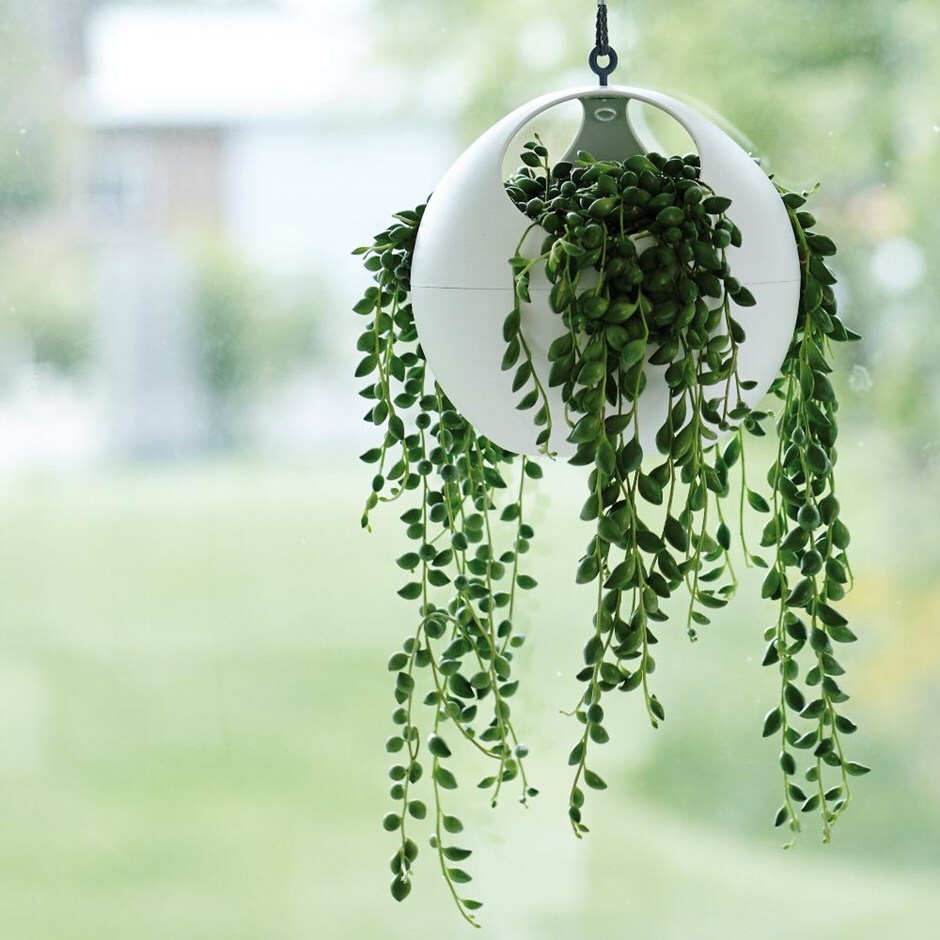 Zoom
Buy all 1 items for the combination
Total: £11.99
Availability: Unavailable
Please note some items are unavailable
Items included (click on thumbnail for more info)