Crocus combinations
Alocasia lauterbachiana - elephant's ears & pot cover combination
Position: bright but indirect light
Soil: fertile: good potting compost
Rate of growth: average
Hardiness: tender (indoors only)
Current height: approximately 40cm (including pot)
Pot cover: Includes a 14cm pot cover

Add a tropical feel to your house with this decorative houseplant. Originating from Southeast Asia it needs warmth and humidity for the striking long spear- shaped, wavy edged leaves to develop. It has an upright form with strong stems flecked green and purple for added interest.


Home care: If you have a warm, light bathroom this plant could be perfect. Otherwise stand the pot on a tray of damp pebbles to try and keep the humidity levels up and or mist regularly. Keep the temperature minimum of 16°C, warmer if possible. Water regularly in the summer, reducing through the winter, and feed with a liquid feed in spring/ summer every 3-4 weeks.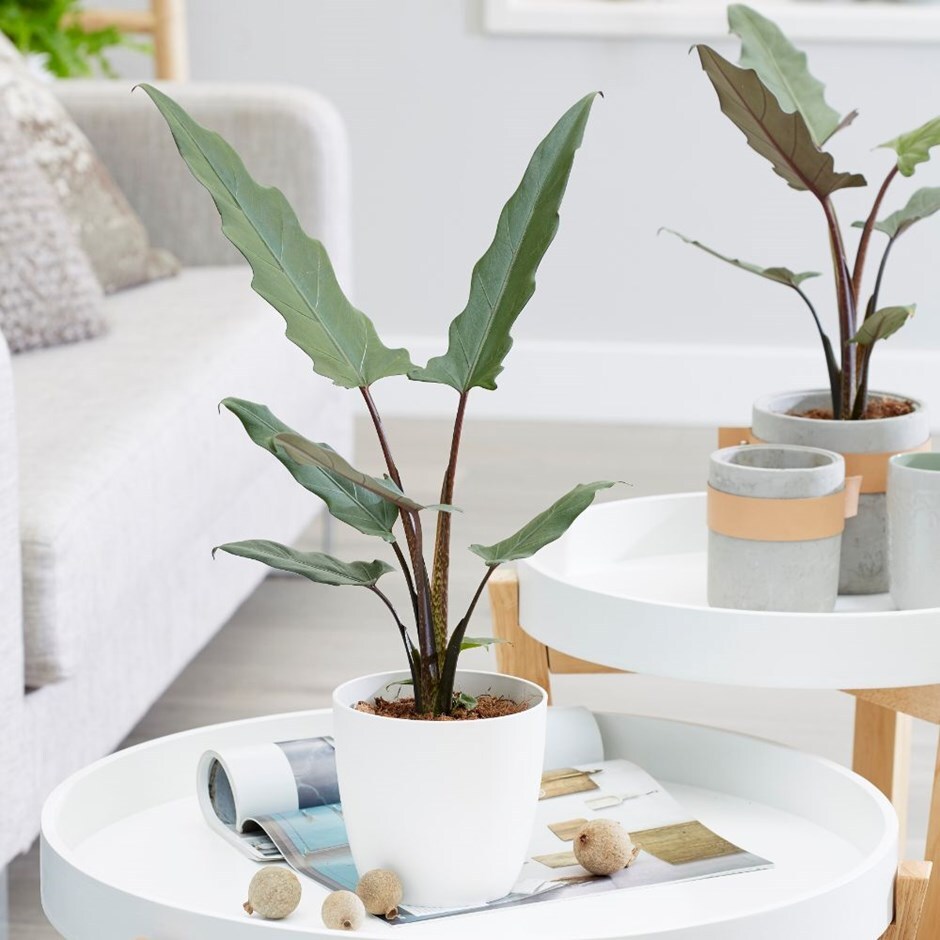 Zoom
Buy all 2 items for the combination
Total: £18.48
Items included (click on thumbnail for more info)