6cm pot - 15cm tall
£8.99
in stock

(shipped within 2-4 working days)
Position: full light (with shade from hot sun)
Soil: loam-based potting compost (John Innes No.3)
Rate of growth: average
Hardiness: tender (will need winter protection)
Current height: approximately 15cm (+ or - 10% including the pot)
Pot cover: choose a 8cm pot cover to give a good fit over the pot

The decorative foliage of this plant makes it a great addition to the home, conservatory, or summer terrace, and in time, it will form a tall and graceful evergreen, with giant, paddle-sized leaves. In ideal conditions, you may even see pendent clusters of tubular flowers, which may go on to produce edible bananas!

Please note that the pot in the photograph is not supplied with the plant (which is sent out in a simple nursery pot). They do however make excellent potted plants, and if you wish to pot yours up, we do have a wide range of pots on our website to choose from.


Garden care: During the growing season water regularly and apply a balanced liquid fertiliser each month. Water sparingly in winter and top dress each spring. As the old leaves become shredded, trim them off. The plants should be potted into a larger pot in autumn and may be left outside from May to September (provided there is no risk of frost). They need winter protection and can be kept in a greenhouse or conservatory from October through to April.
Eventual height & spread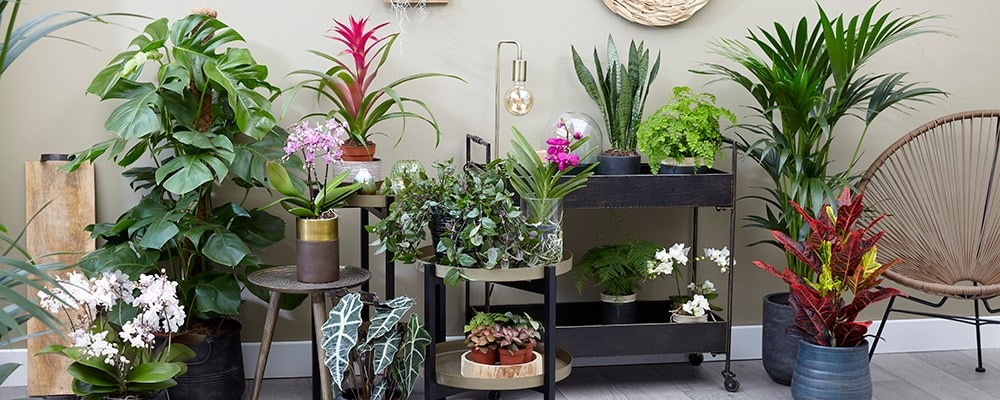 Which house plants you choose should depend on the environment you intend to keep them in, the space available, how much time you can spend preening them as well as your personal preference. For me, foliage house plants are the ticket, because they provid
Read full article