Top drawer roses for scent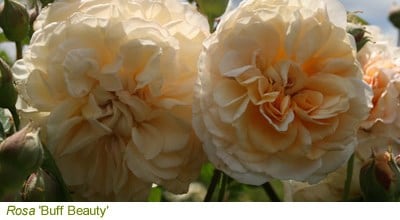 Hybrid Musks mingle well with English honeysuckle and they are amongst the most fragrant and healthy. They perform from July onwards, after the main flush of most roses, so they are useful to the gardener. Hybrid Musks are still in the top drawer, despite being bred almost a hundred years ago, but they do need a warm position and they really resent pruning. Hold off on the secateurs and find a sunny position and 'Buff Beauty' will reward you with a profusion of soft apricot flowers displayed against reddish foliage. Or plant the lovely 'Felicia' for her generous clusters of smaller salmon-pink blooms held over coppery leaves. Hybrid musks go on late and cope with poorer soil, having been bred in the relatively dry county of Essex.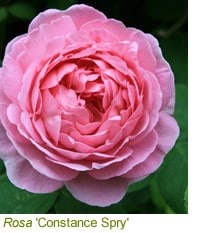 Always try to find room for a once and only rose that drips in flower in June, before fading away, because these abundant roses make June glorious in rose time. Repeat-flowering roses tend to eke out their flowers instead, producing good flushes, but they never drip with flower. 'Constance Spry' was David Austin's first rose and named after the great flower arranger and cook who gathered together the best collection of old-fashioned roses in the country at Winkfield Place, now the home of Legoland. 'Constance Spry' can be trained as a climber or grown as a large shrub, and the almost globular flowers are eye catching either way.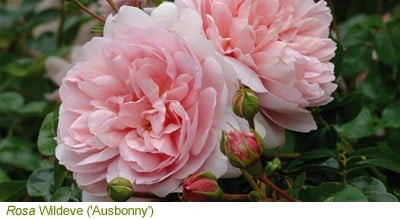 If you want a repeat-flowering pink pillar rose opt for 'Aloha', a wonderfully frilly affair with a dark pink middle to each petal-packed coral-pink bloom. This packs real fragrance and the foliage is very healthy. Or plant 'Wildeve', a later repeat-flowering pink Austin rose that produces long wands, so it's not for the windy garden. This is really healthy too and hardly ever out of flower. David Austin's 'Princess Anne' is also a good pink rose, with clusters of flower that seem to radiate shades of red to purple when freshly open. It's upright and healthy, with a medium fragrance.