Autumn Colour
Perhaps it is because the colours of autumn are so variable in the UK that we value them all the more when they appear. As levels of sunlight fall in autumn and the days become shorter, photosynthesis is no longer effective. For the tree, leaves that once provided the tree with energy are now becoming a liability, and so it allows the whole mechanism of photosynthesis to collapse.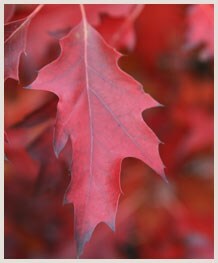 As the green coloured Chlorophyll begins to break down, oranges and yellow carotenoid pigments (carotenes and xanthophylls) start to show through.
But to get brilliant reds and purples, however, you need a different set of molecules. These are very clever indeed and are called anthocyanins.