Crocus combinations
Crassula ovata 'Hobbit' - friendship tree & pot cover combination
Position: bright, direct light
Soil: fertile: freely draining potting compost
Rate of growth: slow
Hardiness: tender (indoors only)
Current height: approximately 18cm (including pot)
Pot covers: Includes a 14cm pot cover

An unusual succulent, with red-tinted foliage, some of which forms in a tubular shape. It comes with a suitably-sized white plastic pot cover, so it can be popped straight in for a great display.


Home care: During the growing season, water thoroughly (but making sure the excess water drains away freely) whenever the compost begins to dry out, then water very sparingly in winter.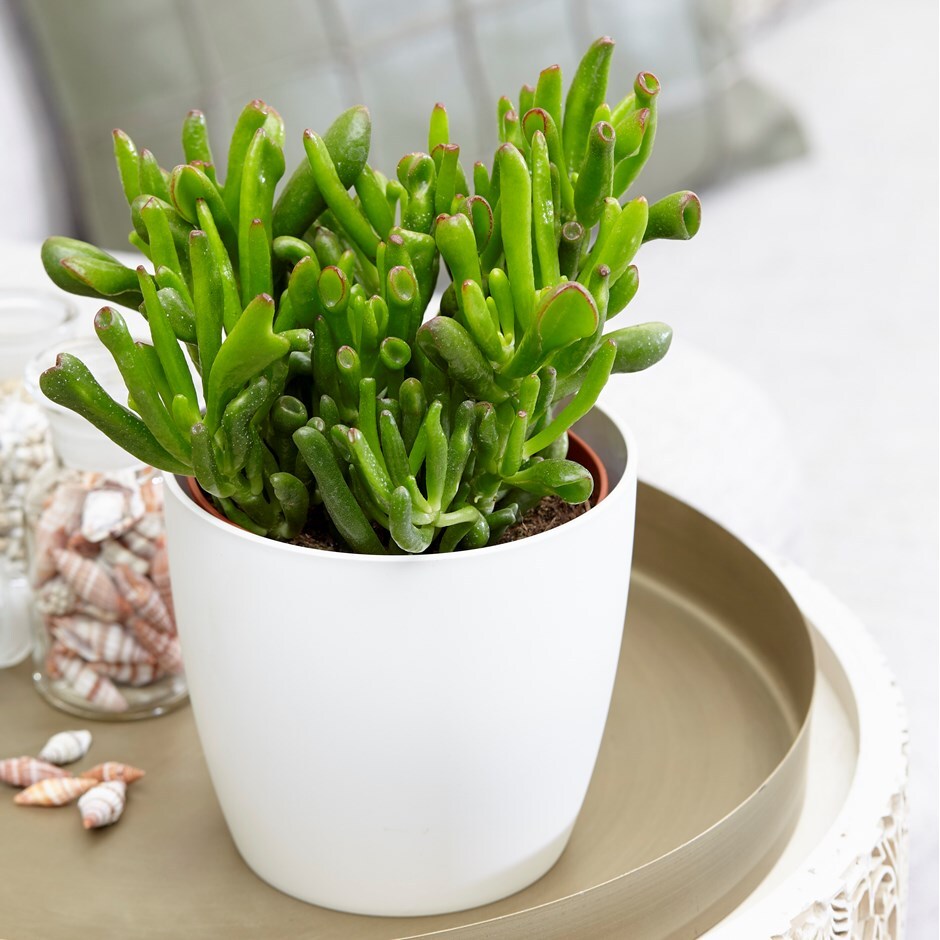 Zoom
Buy all 2 items for the combination
Total: £13.48
Items included (click on thumbnail for more info)