Choice plants in September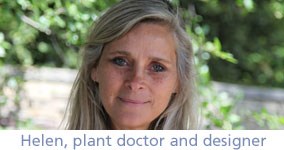 I love the summer and never want it to end. I relish those days where you can still feel the sun on your face, and I try to eek out that summer feeling in the garden for as long as possible too. We did have an unusually warm spring, so many plants peaked earlier than usual this year, and are now starting to die back ahead of time too. Fortunately though there are still lots of lovely things that I can rely on - and then when the nights do get chilly, I can sit inside with my hot chocolate and dream up beautiful bulb combinations for next springs display.
Top six choices
Cracking Combination of the Month
The showy flowers of the Rudbeckia with their rich rusty shades, look superb nestled beside the pale biscuit of the Stipa. Even after the flowers of the black-eyed Susan have faded, both plants will offer attractive silhouettes, maintaining visual interest and structure in the border well into the autumn - possibly even winter. For a dash of contrast, you can mix in the new verbena too.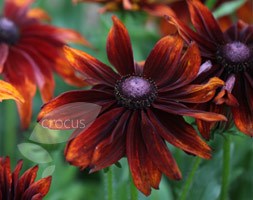 What it's useful for:
Planted in bold drifts, the 15cm wide flowers look nothing less than spectacular in the low autumn light. It is unusual to see them without also seeing bees, butterflies or hoverflies nearby, so they make wonderful additions to the wildlife garden, but they are ideally suited to mixed and herbaceous borders, or prairie style planting schemes.
Why I like it:
The flowers are a treat - each petal a broad brush-stroke of opulence. They appear over a long period and will also last well after being cut. The golden-flowered black-eyed Susans are a staple ingredient of the autumn garden, but this showy cultivar adds a whole new dimension.
What it's useful for:
This is one of the best grasses for adding movement to the border. The super-fine foliage forms a feathery tuft, but it is when the silky seed heads appear, forming cloud-like clusters that billow in the lightest breeze, that it is at its best. Equally impressive in a mass planting of hundreds as it is sitting on its own in a decorative pot, its soft structure works wonderfully well binding together the more rigid, late summer perennials.
Why I like it:
I have to hold my hand up and admit that I am not a big fan of many of the ornamental grasses (terribly unfashionable I know!) but this one is exceptional. Watching it sway in the breeze reminds me of the way a wheat field seems to come alive on a windy day. Like the sea, it is never still and I could watch it for hours.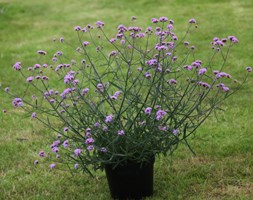 What it's useful for:
A more compact form of the incredibly popular V. bonariensis, this brand new plant has only just come onto the market. Like its parent, it has one of the longest flowering periods of all the perennials, and as the flowers attract bees and butterflies during the day and moths at night, they are great in a wildlife garden. When the clump is big enough you can cut some flowers for the vase, where they will last for ages.
Why I like it:
There are loads of reasons why this plant is set to be a star. True chameleons, they will work well in most planting styles, being equally at home in anything from a cottage garden to ultra-chic, contemporary schemes. Their flowers, which appear in small clusters on the branching stems, add dollops of colour rather than a heavy block, and this together with their open, branching habit, creates a lightness which is very appealing. Find the right spot for them and they will self seed happily.
Goes well with:
Buddleja 'Lochinch'
Solanum crispum 'Glasnevin'
Verbena bonariensis
Lavatera × clementii 'Barnsley'
What it's useful for:
When planted in nutrient-rich, reliably moist soil, this decorative shrub is very dependable, and will provide lashings of late summer colour. It will flourish in sun or shade, although it does prefer some shelter during the hottest part of the day, but apart from that it is generally undemanding. It makes a great informal hedge and the flowers can used in dried or fresh arrangements.
Why I like it:
Hydrangeas have been unfashionable for some time now, but I think this is unjustified. Its true there are some pretty naff ones about, but this recently introduced cultivar, has been bred by the über-fashionable french. Unlike its plainer cousins, it produces very elegant flowerheads. The long-lasting, conical clusters of creamy white flowers, turn pink as they age, creating a very pretty two-tone effect.
Goes well with:
Polypodium vulgare
Bergenia 'Silberlicht'
Hyacinthoides non-scripta
What it's useful for:
A native of dry, open woodland, it is a great plant for growing in hard to fill dry shady areas. It isn't as colourful as many of the other asters, but it is very easy to grow, and it is usually free from pests and diseases. The flowers attract butterflies and other pollinators and will eventually produce seed for sparrows and goldfinches. The fluffy seed is also used by many birds to help build their nests.
Why I like it:
It was a firm favourite of the renowned plantswoman Gertrude Jekyll, who often used this to maintain colour in the border, and to mask plants that had gone past their peak. It does both things brilliantly. By teaming it up with spring flowering bulbs, you can have colour for extended periods throughout the year, as they will fill the gap it leaves after it has died back - and vice-versa. An easy mixer, it looks right at home in both naturalised settings or more formal borders.
Goes well with:
Actaea matsumurae 'White Pearl'
Verbena bonariensis
Veronicastrum virginicum 'Album'
Stipa gigantea
What it's useful for:
First discovered in Verdun, France in 1858 this Japanese anemone has proved to be so reliable it is now one of the best loved of them all. It has long-lasting flowers, and as it's a tall variety it's great for filling in gaps at the back of a border. The Royal Horticultural Society love it too, and have given it their Award of Garden Merit.
Why I like it:
Every garden (especially the shady ones), should have some. It is a robust plant that can stands up well to unpredictable weather, and it fits in easily with most planting schemes. The glowing white flowers, each with a cool green centre and a frill of yellow stamens are entirely enchanting and will help illuminate dull corners. It naturalises easily, forming large clumps that can be divided within a few years, and the flowers are great for cutting.