Streptocarpus 'Katie' (PBR)
2+1 Free plug plants
£19.98
£15.98
Position: partial shade
Soil: fertile, humus-rich, moist but well-drained soil or fibre-based compost if grown indoors
Rate of growth: average
Flowering period: April to October
Hardiness: tender (will need to be over-wintered indoors, or in a shaded greenhouse)

Each of the flaring flowers of this robust cultivar are pencilled with a rich, deep purple, but the three lower lobes are also suffused with purple, so they create a distinctive two-tone effect. Appearing over many months from spring to autumn, each stem can hold up to eight flowers, so it puts on a great display.


Home care: Throughout the growing season, keep them quite well watered, but as they are sensitive to overwatering, allow the compost to get a little dry in between; during this time they should also be fed with a high potash fertiliser. Remove spent flowers as they fade and trim back any old leaves that are past their best. Overwinter on a south or west-facing windowsill and water less often. Repot each spring into a slightly larger, shallow pot filled with fibre-based compost. They can also be used as summer bedding - grow in fertile, humus-rich, moist but well-drained soil in partial shade.
Eventual height & spread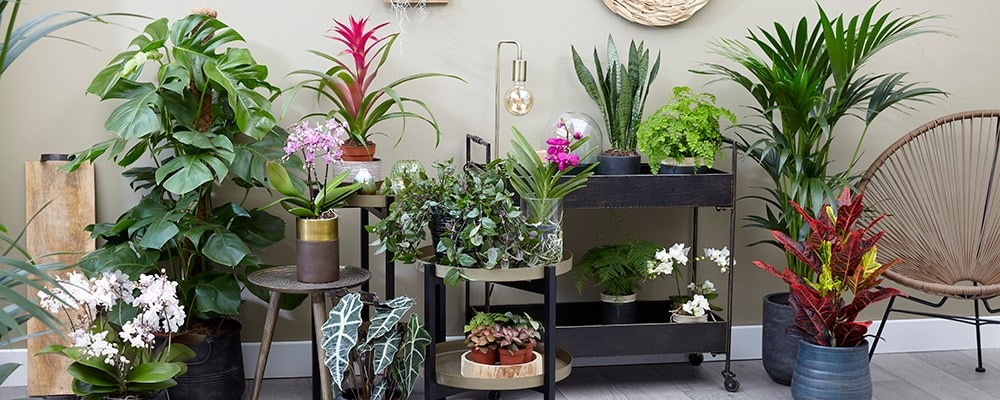 Which house plants you choose should depend on the environment you intend to keep them in, the space available, how much time you can spend preening them as well as your personal preference. For me, foliage house plants are the ticket, because they provid
Read full article