Monstera deliciosa
Swiss cheese plant
19cm pot - 75cm tall
£46.99
in stock

(shipped within 2-4 working days)
Position: bright but indirect light
Soil: good potting compost
Rate of growth: average
Hardiness: tender (indoors only)
Current height: approximately 75cm (+ or - 10% including the pot)
Pot cover: choose a 20cm pot cover to give a good fit over the pot

This plant has been a favourite for many years now. Once it gets going it can be truly impressive with large, glossy heart-shaped leaves which as the plant matures become distinctive perforated and deeply cut leaves. It originates from tropical rainforests where the aerial roots help it to climb up into the canopy, so as your plant grows you want to gently push the aerial roots into the moss-covered pole.

Please note that the pot in the photograph is not supplied with the plant (which is sent out in a simple nursery pot). They do however make excellent potted plants, and if you wish to pot yours up, we do have a wide range of pots on our website to choose from.


Home care: Keep it out of direct sunlight, ideally in a bright spot, and mist the leaves, particularly if the room is warm and dry. Also the leaves will appreciate being given a wash sometimes to keep them clean and dust free. This plant likes a moist soil but not a waterlogged soil, so in the winter feel the soil before you water it. In the summer you can water more freely.
Harmful if eaten/skin & eye irritant
Eventual height & spread
Notes on Monstera deliciosa
Swiss cheese plant
"Monsteras are bang on trend at the moment. Not only do their large leaves make a big impact, but they are also really good at purifying the air. They are easy to grow, and as they eventually get quite large, they can be used to fill a corner or divide a room. "
Beautifull, healthy plant. Well packed. Worth every penny!
Pat
Leicester
Brilliant monstera deliciosa
Very healthy and beautiful stunning plant. Thank you!
NADIA
Buckinghamshire
Beautiful healthy plant - thriving
I have always been impressed with Crocus' plants, and this one in particular was delivered so healthy and has (mercifully!) remained as such, enjoying plenty of new growth. It's brought joy and life to a shady corner.
Sarah
Royal Tunbridge Wells
I ordered the Cheese Plant yesterday 31st January at 11.42am, it arrived today 1st February at 10.30am, excellent service. The plant was packed well and is healthy and is as described, height etc. Very impressed with Crocus, will definitely order from them again.
Jan
Cheshire
This is a stunning plant! So much bigger than I was expecting. Arrived the next day.
Lindbergh
Oxfordshire
Healthy, well kept plant, great value, prompt delivery and excellent packaging - exceeded expectations, especially in comparison to previous purchases from a competitor's website. Truly recommend!
bbbecause
Bristol
I'd been looking for a cheese plant in so many garden centres and came across one on here, having never bought plants online I was a bit dubious, but I'm so glad I did. The quality is outstanding and it's been growing new leaves every week since I've had it. Really, really pleased.
Paddleleaf
Manchester
My house just became a home
Today this plant arrived in a box and looked incredibly healthy. Once removed the leaves slowly dropped into a proud position and brought character to the room, two bright lime green baby leaves opening already. I could not be happier with my purchase and am already looking to order more plants. I ordered this plant with a pot recommended which was the perfect fit, it arrived this morning with great communication of its whereabouts all the way I couldn't be happier
Claire
Devon
Hi I bought a monstera about 5 months ago and it's still in the same pot it arrived in. Is this ok or should I be repotting it? It's growing but still supported with lots of new leaves. Thanks.

MonsteraRae

Yes, these plants should only be repotted every year or two - ideally in spring.

Helen
Hi I bought the monstera around three months ago it has grown quite alot and doesn't have support at the top. Do I need another moss pole attached to the old one to help support it? Any guidance would be great

Repa

Hello, Ideally when a plant outgrows its moss pole, you should very gently detach it from its existing pole and replace the pole with a taller one, before re-attaching (usually by tying the stems on) to the new pole.

Helen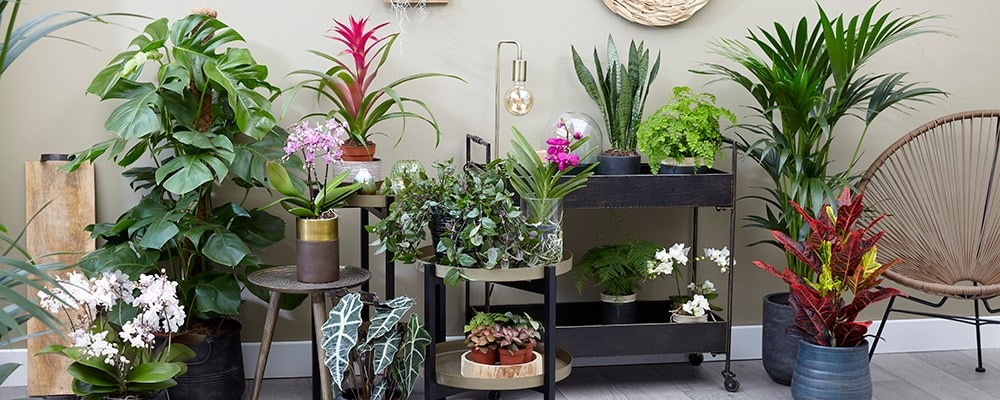 Which house plants you choose should depend on the environment you intend to keep them in, the space available, how much time you can spend preening them as well as your personal preference. For me, foliage house plants are the ticket, because they provid
Read full article