Position: full sun or lightly dappled shade
Soil: fertile, reliably moist soil
Rate of growth: fast-growing
Flowering period: June to July
Hardiness: fully hardy
Bulb size: 11/12

This dwarf Asiatic lily puts on a jaw-dropping display in early summer, when its red trumpet-shaped flowers open from pointed buds. Its compact habit makes it perfect for patio pots, but it will also grow well towards the front of the border, where it mixes happily with other hot colours. Alternatively, create a dramatic look by using it next to strong purples. Plant more than you need though as you will want to cut some for the vase.


Garden care: Lilies can be planted at any time from early autumn to mid-spring. Planting in autumn often helps them settle in and become better established before they start to put on their new spring growth, but spring planting is a better option if your soil is heavy and wet during winter. Choose a sunny spot, preferably where the plant receives a little light shade at its base, and plant each bulb 15-20cm deep in a well-drained soil, enriched with well-rotted organic matter or leaf mould. Space them at 15-30cm intervals and provide support before the flowers appear. Deadhead the faded blooms promptly and cut the dead stems back to ground level at the end of autumn.
Cats: TOXIC if eaten; Humans/Pets bulbs do not eat
Eventual height & spread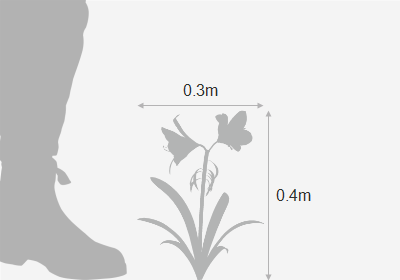 I grew these lilies in pots and I was very pleased with the results.
Joy125
West London
These lillium look stunning in a large terracotta or plastic pot as well as in the border. I grew them in a pot this year and they looked fabulous. Really pleased with the crimson colour I've left them in over the winter and await another lot of crimson blooms next year.
Booboo
West Sussex
The colour is stunning but they are quite pricey so it is not possible to plant large groups. I wash my lilies a couple of times with soapy water to get rid of the terrible lily beetle.
Eile
The Cevennes, France; London