24cm pot - 1.7m tall
£139.99
in stock

(shipped within 2-4 working days)
Position: bright but indirect light
Soil: good potting compost
Rate of growth: slow
Hardiness: tender (indoors only)
Current height: approximately 170cm (+ or - 10% including the pot)
Pot cover: choose a 25cm pot cover to give a good fit over the pot

One of the most popular palms which if you stepped back into the Victorian times would have been seen in many a drawing room. They are still popular today as they are easy to grow, evergreen and will complement most rooms. Keep them away from direct sunlight as this can burn the leaves, and away from cold draughts.

Please note that the pot in the photograph is not supplied with the plant (which is sent out in a simple nursery pot). They do however make excellent potted plants, and if you wish to pot yours up, we do have a wide range of pots on our website to choose from.


Home care: The golden rule is not to leave this plant sitting in water - they like a moist soil but won't like to have their roots sodden so feel the top of the soil before watering. In the winter it will still need watering but not as much. It likes humidity, so mist the leaves regularly in hot weather or if it is in a warm room. Avoid repotting until it is really pot-bound as they don't like to be disturbed.
Eventual height & spread
Notes on Howea forsteriana
"This impressive palm was first brought to Europe by two naturalists (a father and son team), who accompanied Captain Cook on his second expedition to the Pacific in the 18th century. They found it growing in the lush forests on Lord Howe Island, where it is still cultivated today. "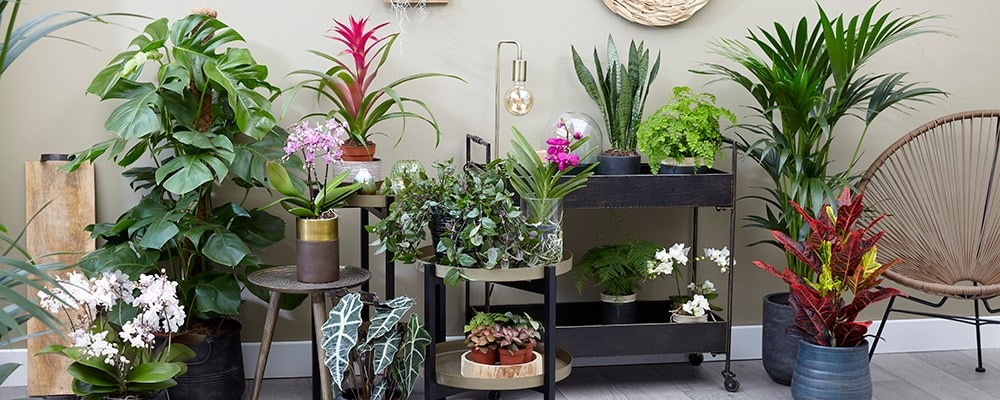 Which house plants you choose should depend on the environment you intend to keep them in, the space available, how much time you can spend preening them as well as your personal preference. For me, foliage house plants are the ticket, because they provid
Read full article