set of 3 -5.5cm pots
£14.99
in stock

(shipped within 2-4 working days)
Position: bright but indirect light
Soil: specialist cacti compost
Rate of growth: slow
Hardiness: tender (indoors only)
Current height: approximately 10cm (+ or - 10% including the pot)
Pot covers: choose 7cm pot covers to give a good fit over the pots

We loved this boxed collection of cacti when we first saw it, and all wanted one of the plants for our desks. The three different varieties are all unnamed, so it's a bit of a lucky dip as to what you will receive, but they are all super-cute, and ready to be lined up on a sunny windowsill. They are all currently housed in 5.5cm pots, and will arrive in a sturdy cardboard presentation box.


Home care: Place them in a bright spot and in spring and summer, water when the compost gets dry, but make sure they never sit in excess water for any length of time. In autumn cut back on the water and keep them almost dry throughout the winter - watering only if they start to look a bit shrivelled. Avoid a humid atmosphere (no bathrooms or steamy kitchens) and in the warmer months, open a window or door occasionally so they can enjoy the fresh air. Repot every year or two into slightly larger pots using cacti compost. You will find it easier to tackle if you concertina a sheet of newspaper and then fold this around the spines, leaving a 'tail' that you can use to lift the plants out of one pot and into another. Otherwise invest in some thorn-proof gloves!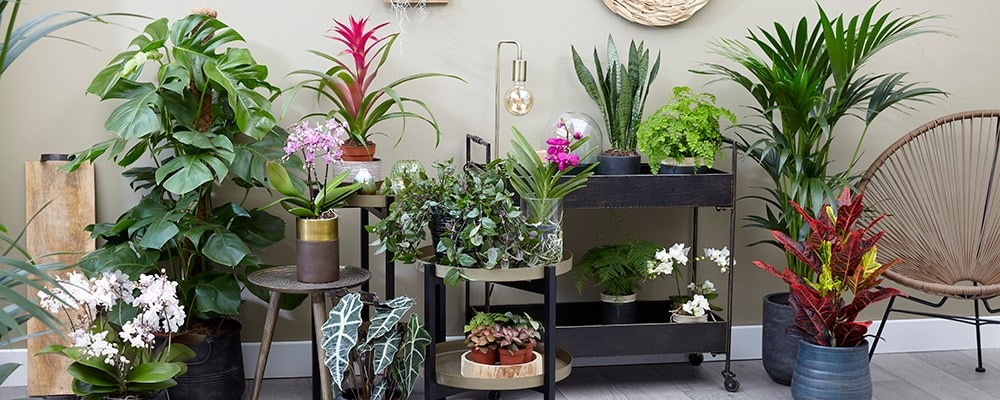 Which house plants you choose should depend on the environment you intend to keep them in, the space available, how much time you can spend preening them as well as your personal preference. For me, foliage house plants are the ticket, because they provid
Read full article