Position: bright but indirect light
Soil: good well-drained potting compost
Rate of growth: slow
Hardiness: frost tender (indoors only)
Current height: approximately 50cm (+ or - 10% including the pot)
Pot colour and material may vary

Although not a true palm, Cycas revoluta is actually a member of the cycads - a group of plants which have been around since prehistoric times that have a classic palm tree shape. Easy to look after and slow growing, they became very popular in Victorian times as conservatory and house plants. Still popular today, they are perfect for creating an exotic jungle-style look.

Coping well with centrally heated rooms, they enjoy heat, but choose a bright position away from direct sunlight as this can scorch the fronds. It makes a lovely plant for a sheltered summer patio, though they are best moved back inside before the autumn. Mature plants can withstand a light frost and in very mild areas can be planted out in the garden with protection during the winter.


Home care: Water well during the summer growing season, keeping the soil just moist, but only water sparingly the rest of the year. Feed regularly during the growing season with a balanced liquid fertiliser. Avoid repotting until it is really pot-bound as they don't like to be disturbed.
Eventual height & spread
Hello ,I have put 6, Sago palms into an office space, sadly 3 have gone yellow in the centre , and all the palm leaves have splayed out,? I have put some on the stairs, there is little light there , should I move them ? Or have they died? Thank you for your help.

Cake baker

Hello, I'm afraid I am not able to tell if your plants have died from your description, however these plants do prefer a bright spot with indirect light, so I suspect the stairwell will be too dark for them. The yellowing on the other hand may also be caused by too much or too little water. Therefore, if you would like to see if the plants will survive, then move them to a brighter spot and only water when the compost has dried out - making sure that the excess water can drain away freely from the bottom of the pot.

Helen
Are these Cycas revoluta suitable for taking out of their pots and converting into kokedama/ hanging plants? I have seen it done, i'm just wondering if is a good idea... Thanks

Kate

Hello, No, these are quite large and mature plants so you would be better off getting a much smaller plant if you want to grow it as kokedama.

Helen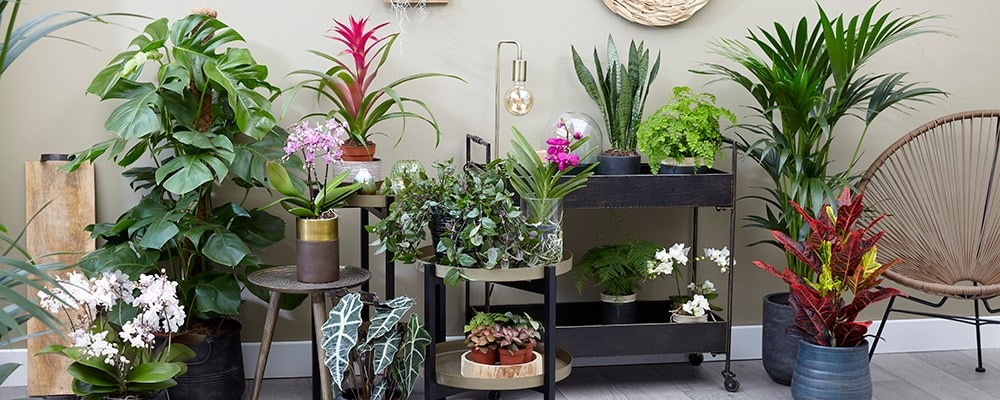 Which house plants you choose should depend on the environment you intend to keep them in, the space available, how much time you can spend preening them as well as your personal preference. For me, foliage house plants are the ticket, because they provid
Read full article